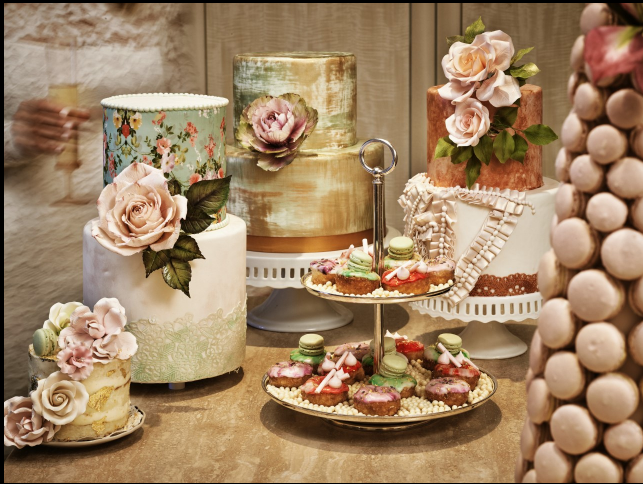 In the light of celebrating women in the month of March, Sheraton Lagos Hotel has unveiled specials and treats the hotel teams have organized to make this period memorable.
The F&B Manager for the Hotel, Mr. Churchill Bemigho explains "On mother's day coming up on the 31st of March, every mother who arrives for our Sunday brunch will get diffusers. We will equally offer a most elevated brunch experience on that day to show all mums that we care and honor them.
On the 8th of March, International Women's Day, every woman who comes in for dinner will also get a diffuser.
If you are stopping by on the 17th of March, you will be delighted to be part of our St Patrick's Day commemoration at our Goodies Pub. A local Irish band will be on hand to perform and create that excitement to get you in the mood. Our guests are sure to enjoy our specials on beers that day. We are really out to deliver great moments to our patrons.
During the month of March, we will also offer specials on our cakes. Sheraton Lagos hotel's pastry department is renowned for delicious unforgettable cakes, meat pies and other items which are a hit amongst our guests.
While our birthday cakes start from N6,000 and our white forest cakes from N10,000 only, we will certainly have more on offer. These tasty treats have become a household name in the homes of many". Bemigho explains.
"Our Sheraton Lagos teams are geared to ensure that March is indeed a special one for all our clients, especially mothers & women in general. We acknowledge their value and believe women are an integral bedrock of society and nations at large.
"At Sheraton Lagos Hotel we go beyond in being innovative when it comes to the service we deliver and it delights us to offer something to our loyal customers which is eclectic and not currently in the market".
By doing this, we believe we are reinforcing our place as a hotel not just for business travelers but as a destination that creates experiences for leisure seekers too". Says General Manager for Marriott Hotels in Nigeria-Barry Curran.