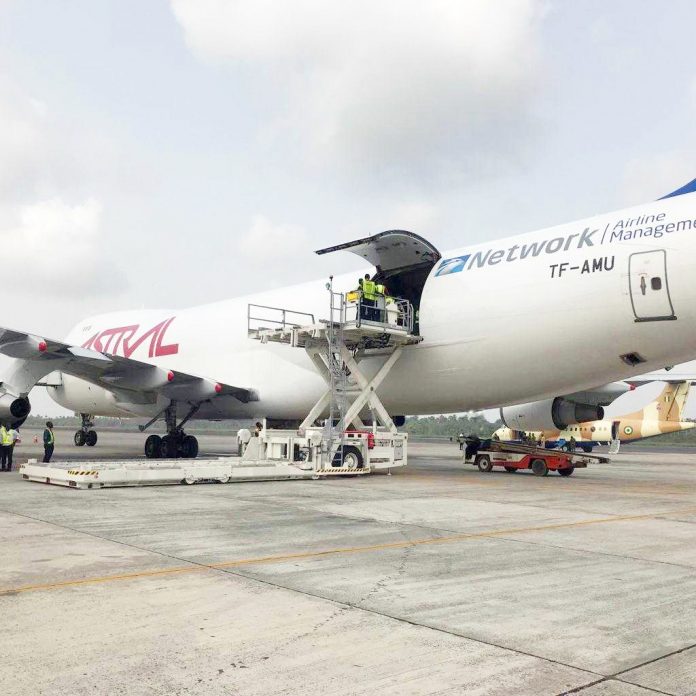 Skyway Aviation Handling Company PLC (SAHCO) has deployed a state-of-the-art Ground
Support Equipment (GSE) to boost operations at its Port Harcourt station.
The Ground Support Equipment is a High loader Air Marrel (LAM 35). This GSE is a 35 tons
capacity self-propelled heavy-duty main deck loader that also has the capacity to load and
offload containers up to 40 tons.
The equipment offers the most advanced features required by the end user, including a clear deck for the loading and offloading of oversized loads which is also able to operate under severe weather and suitable for use of lower deck to handle pallets. The GSE can also be used by wide body aircrafts like A380, B777 and the likes.
The GSE was built by Air Marrel, a major Ground Support manufacturer and exporter of cargo loaders and transporter based in France. The equipment modeled according to specifications of European airlines who are specialised in cargo operations, is one of the most technologically advanced in today's market.
SAHCO is the most widely spread out ground handling company in Nigeria with presence in all commercially operated airports. Hence, the need to ensure quality deliveries across its stations.
With the LAM 35, loading and offloading can be done in record time efficiently which is a feat that SAHCO is known for. This new GSE whose capacity is the only one in the country is a further assurance to clients on safe, speedy and efficient ground handling services. This is also a testament that SAHCO will continue to go to any length to maintain and exceed client expectations.