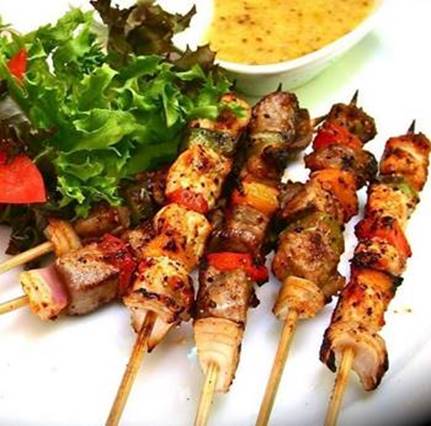 Sheraton Abuja Hotel is happy to announce that its BBQ night themed event on Saturdays has become more elevated with some more exciting offers.
According to the General Manager of the Hotel- Nouman Irshad," We encourage all our
esteemed patrons to come over and experience a relaxing evening at our poolside, savor the tastiest BBQ favorites and enjoy great music while chatting with friends or connecting with family".
"Our Executive Chef Nicholas and his dedicated team have a delectable variety of BBQ delights on offer such as; juicy steak, lamb chops, grilled fish, kebabs and Suya". Our skilled chefs will be on hand to prepare and serve you straight from the griddle to your
plate".
"This menu is available every Saturday from 3pm – 9pm with dishes priced from as low as
N1,900 and each complimented with an open salad bar for all diners".
"Other special offers for BBQ night on Saturdays will also include;
 A complimentary glass of Heineken draught beer for every tilapia fish order on the BBQ
menu till the end of October 2018.
 First, 3 diners to place an order, get a free ticket to an instructor-led take-home art painting every first Saturday of the month until the end of December 2018, with Art plash Studio (Three tickets every first Saturday, once a month).
To add more excitement there are varieties of Shisha Flavors (Available on request) fun board games and great music to spice up your long and lazy Saturday evening. The open-air Barbecue night entertainment at the Sheraton Abuja Hotel provides the perfect ambience for an inspiring get together with family and friends on Saturday evenings.