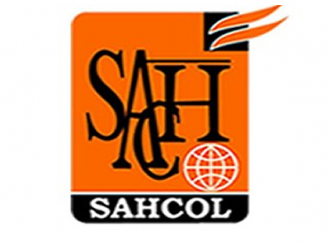 The Chairman of the Skyway Aviation Handling Company Limited (SAHCOL), Dr Taiwo Olayinka Afolabi (MON) has been inducted into the prestigious Aviation Hall of Fame, at the Association of Foreign Airlines and Representatives in Nigeria (AFARN) Summit/Awards, held at the Sheraton Hotel and Towers, Ikeja.
While, the company, SAHCOL was honoured with the award of the 'Most Efficient Ground Handling Company' of the year.
According to AFARN, Dr Taiwo Afolabi (MON) is a hero who is worthy of emulation, having given his all to grow the aviation industry in Nigeria, buying over and transforming a crippling company to the world-class company that it is today.
Dr. Afolabi established SIFAX Nigeria Limited due to his passion for development in the maritime sector and grew the company to be a leader in ports, shipping, and bonded terminal, he then added Aviation to the Group of companies by purchasing Skyway Aviation Handling Company Limited from the government and transforming it to a company that has made its mark in Aviation Ground Handling, competing favourably with the world best.
SAHCOL was said to be selected for the 'Most Efficient Ground Handling Company' award due to the unmatched impact it has made in the industry. SAHCOL was handed over to the Sifax Group in December 2009, after its successful privatization by the Federal Government of Nigeria. Within this period, SAHCOL has invested in personnel development, purchase of modern equipment, infrastructural development, and good customer services, which has helped reposition the company to meet the expectations and needs of its growing list of clientele.
The President of AFARN, Kingsley Nwokoma disclosed that the event was organized to induct great and legendary aviators in their life time, who have demonstrated uncommon qualities in their line of duties. Stating that they do not believe in celebrating individuals after they are dead, emphasizing that the survival and growth of the industry is a major concern and encourages professionals to remain steadfast in their safety consciousness.
SAHCOL, a wholly indigenous aviation ground handling company provides Passenger Handling, Ramp Handling, Cargo Handling and Warehousing, Aviation security, Baggage Reconciliation, Crew bus and Executive Lounge services and other related Ground Handling services for World best Airlines, originating within Nigeria and from various parts of the Continent.
Meanwhile, Max Air has picked SAHCOL as its preferred Ground Handling partner at Kano and Abuja airports as it resumes its domestic operation in Nigeria. The contract is to provide passenger, ramp and cargo handling services to Max Air at these stations.