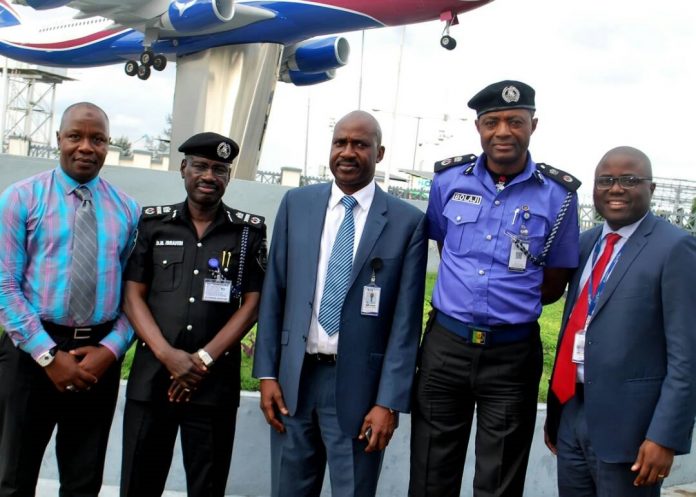 The management of Arik Air has pledged to enhance its cooperation with the Nigerian Police in a bid to further boost security at the nation's airports.
The airline said information sharing was necessary in order to curb criminal acts in the sector, stressing that without the collaboration of all security agencies, it would be difficult for the government to achieve security of lives and equipment in the industry.
The Senior Vice President Operations, Arik Air, Captain Adetokunbo Adekunbi stated this on Monday when the Assistant Inspector-General of Police (AIG), Airport Police Command, Mr. Danjuma Ibrahim paid the airline a courtesy visit at its headquarters at Murtala Muhammed Airport, Ikeja, Lagos.
Adekunbi who represented the Chief Executive Officer (CEO) of the airline, Capt. Roy Ilegbodu said the airline had always taken security as a top-notch since its establishment and pledged to continue with the tradition.
He assured the AIG that the airline would continue to cooperate with the airport command and would not hesitate to share security information when the need arises.
Earlier, AIG Ibrahim lauded the management of the airline for its continuous collaboration with the command. He noted that the report he received when he assumed office indicated that the airline had over the years supported the command and appealed to the management to continue with the collaboration.
Ibrahim also recalled that the Airport Command was previously headed by an Assistant Commissioner of Police and later to Commissioner of Police before the current improvement to Assistant Inspector General of Police.
He explained that his primary responsibility at the airport was to improve on the existing security network, a task he promised to fulfill.