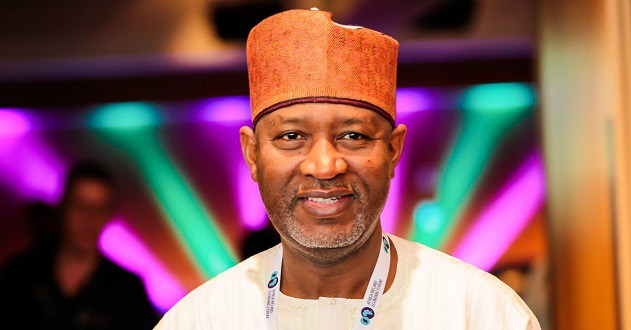 In what seem to be a major development in the aviation industry, the Minister of Aviation, Senator Hadi Sirika has approved the appointment and redeployment of some Directors and while also appointing key officers as special assistants in the Ministry.
This series of appointments, redeployments and removals has affected officers across the aviation agencies including the Nigeria Civil Aviation Authority (NCAA), Federal Airports Authority of Nigeria (FAAN), Nigeria Airspace Management Agency (NAMA), Nigerian Meteorological Agency ( NiMet) and the Accident Investigation Bureau (AIB).
In a circular signed for the Minister by the Director Human Resources Management, S.D Muhammad, officers deployed to the minister's office will continue to draw their salaries and other entitlements from the agencies of deployment. It also noted that all handing and taking over exercises be completed before the close of work on Friday 21st, 2022.
In NAMA, Musa Mai- Salihu is the new Director, Human Resources Management while Hauwa Usara was appointed company Secretary.
While Mr. Chris Najomo was appointed Director Air Transport Regulation in NCAA, Adamu Wakili, Mr. Ajiboye Isiaka and Bahagio Agio were appointed as Directors of Human Resources Management, Airworthiness Standards and Licensing and Training Standards respectively.
In FAAN, Ali Maina was appointed Director, Engineering. And while other directors retained their position, Gold Iwinose will be replacing Clifford Imade Omozeghiano as company secretary and legal adviser.
At the Accident Investigation Bureau (AIB), Capt Dayyabu Danraka who was first appointed as Director of Operations got his appointment confirmed and retained his position. Mohammed Wali is Director, Engineering, Salisu Auwal is now Director, Human Resources and Kakangi Aliyu is Legal Adviser.
At the Nigerian Meteorological Agency (NiMET), Mohammed Daku retained his position as Director, Human Resources, Charles Anosike was appointed as Director AMS, Abdul Ahmed, Director, Legal; Saad Bashie, director, Director, Engineering and Technical Services; Abba Mailabi Yusuf is Director, Weather Forecasting Services, Effiom Essien Oku appointed Director, Research and Training and Hamza Sani Hamza as Director, Finance and Accounts.
Seven officers from across the aviation agencies were redeployed to the ministry as special assistants to the Minister.