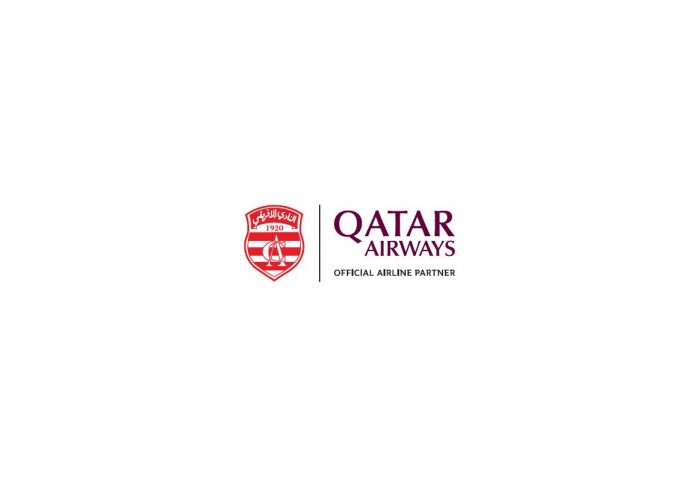 Qatar Airways has announced that it has signed a multi-year sponsorship agreement with Club Africain of Tunisia, further growing its global sporting partnerships portfolio. This is the airline's first partnership with any African sporting team.
This agreement will see the airline's logo proudly placed on the club's football, handball and basketball teams' playing jerseys from the 2020/21 season until the end of the 2023/24 season. Club Africain competes in the Tunisian Ligue Professionnelle 1 and has established itself as one of the most popular football clubs in Tunisia.
Club Africain's football team has won 13 Tunisian League titles, 13 Tunisian Cups and three Tunisian Super Cups and is famous for being the first Tunisian Club to win an international trophy, when they won the Maghreb Cup in 1971.
In his words, Qatar Airways Senior Vice President, Marketing and Corporate Communications, Ms. Salam Al Shawa, noted that the new partnership will see Qatar Airways become the main shirt sponsor of Club Africain from the 2020/21season.
He further stated that the airline looks forward to working and engaging with the club and its fans to help make a real difference through this exciting new partnership.
Similarly, Club African Chairman, Mr. Abdulessalem Al Younsi noted that the partnership between Club Africain and Qatar Airways is beneficial to the club, administration, players, and most importantly the fans; as it motivates and generates an opportunity for the club to compete at a higher level.
Qatar Airways has strong ties with Tunisia, having operated flights to the capital Tunis since 2005. While COVID-19 forced the airline to temporarily suspend services, Tunis was one of the airline's first African destinations to resume flights with the national carrier of the State of Qatar currently operating three weekly flights.