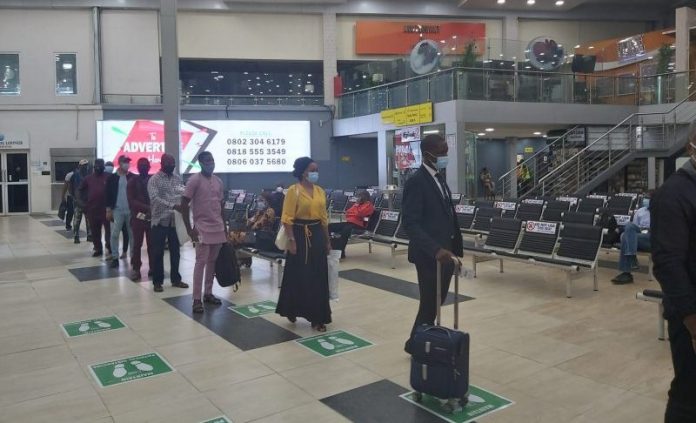 Of the eight airlines that has commenced flights since the flight restriction was lifted on July 8, 2020, a total of 1,934 flights has been recorded so far. About 830 delays were recorded while only five flights were cancelled.
For this period under review, a total of 202,729 passengers were recorded, comprising of 105,505 inbound and 98,224 outbound passengers. According to reports, the figures are based on flights operated by Aero Contractors, Arik Air, Air Peace, Azman Air, Max Air, Dana Air, Ibom Air and Overland Airways.
This figure is a far cry from the average monthly flights airlines recorded before the pandemic. The reopening which began with the Murtala Mohammed Airport (MMA), Lagos, and the Nnamdi Azikiwe International Airport, Abuja has since extended to other airports, the latest being Asaba Airport.
Prior to COVID-19, domestic airlines record on a monthly basis an avergae of 1 million passengers. But now, airlines do about 20 percent of their capacity as patronage continues to drop while some aircraft are parked.
As international flights is set to resume on August 29, it is expected that this will bring about an increase in domestic flight.