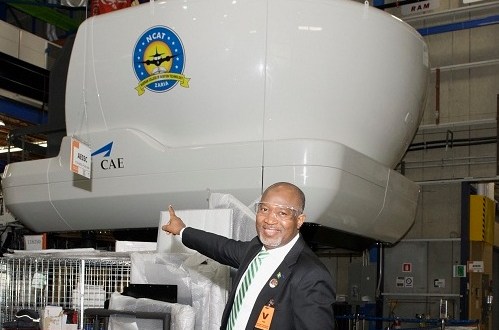 The Federal Government of Nigeria has announced the acquisition of six new Diamond training aircraft for Nigerian College of Aviation Technology (NCAT) in Zaria.
The Minister of Aviation, Sen. Hadi Sirika made this announcement via his twitter handle shortly after inspecting the new equipment with the rector of NCAT, Capt. Mohammed Abdulsalami in Austria.
In his tweet, he stated that the aircraft will be delivered within three weeks. "The fleet increase for the school is in our effort to catch up with technology in line with our approved roadmap", Sirika tweeted.
The rector of the school, Capt. Abdulsalami had in December 2019 hinted that the college was set to take delivery of training aircraft this year. dThis according to him was to boost aircraft fleet and also enhance training capabilities of the institution.
"The acquisition will increase its fleet of trainer aircraft to enhance its training capabilities," said the rector.
He went on further to state that the whole idea of getting more training aircraft is to enhance training capacity. The target of the college is to get twenty aircraft and this is expected to be achieved in batches.
In a similar vein, the Minister was also in Canada to receive for the Nigeria College of Aviation Technology (NCAT), Zaria a Boeing 737 full motion flight training simulator.
The simulator which will be shipped in March is believed to not only save the country foreign exchange but also reduce cost incurred by Nigerian airlines.