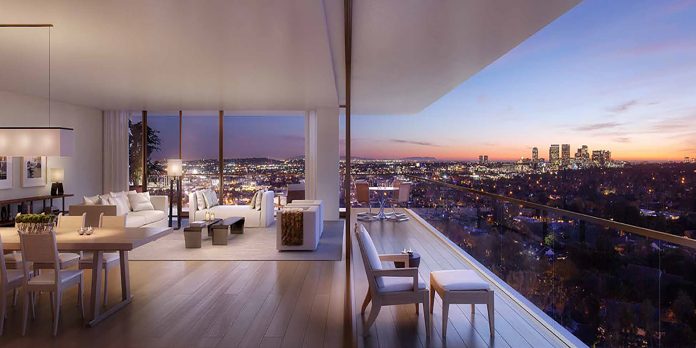 Marriott International has announced that its branded residential portfolio is expected to grow by more than 70 percent in four years as both consumers and residential real estate developers seek homes affiliated with its brands such as Ritz-Carlton, St. Regis, EDITION and W everywhere from Mexico to Malaysia and Boston to Bangkok.
"As the number of residential condominium buyers grows globally, Marriott International's well-known brands are ready to welcome them 'home' and deliver a distinct experience," said Tony Capuano, Executive Vice President and Global Chief Development Officer, Marriott International. "We are excited to work with world-class developers to help them deliver highly desirable and successful branded residences to market."
"Residential developers know that we are not just involved with creating a beautiful luxury residential project with a compelling list of amenities and services," said Capuano. "We're also laser-focused on creating dynamic communities where people can enjoy a convenient lifestyle and personalize their experiences – just as they do in our hotels, which is why Marriott International expects growth in this segment to continue."
Branded residences are usually part of larger, mixed-use developments that include a hotel of the same brand. But increasingly, Marriott International is seeing an uptick in signings for residential-only projects that do not involve an adjoining hotel. In May, for example, construction began on the St. Regis brand's first residential-only project in Rye, NY, and in July, Marriott International signed a contract for a second St. Regis residential-only tower in Boston.
Underscoring the demand for the luxury lifestyle, Marriott International's Ritz-Carlton brand continues to be the company's most popular for branded residences with 35 projects open and 15 in the pipeline. St. Regis is gaining momentum with 12 open and 12 in the pipeline. By 2022, about 70 percent of the company's branded residential properties are expected to involve one of Marriott International's luxury brands.
Future growth data, however, shows that this segment isn't just for luxury seekers anymore. About 30 percent of Marriott International's branded residential pipeline features premium, non-luxury brands such as Marriott Hotels, Sheraton, Westin and Autograph Collection.
With most open branded residential projects located in the United States, the company also currently operates residential projects in 17 other countries and territories and is expanding its international portfolio. By 2022, Marriott International expects to have open branded residential projects in nearly 40 countries and territories. The company plans to open 19 branded residential projects in nine countries in 2018 and 2019, including:
Jordan: 79 St. Regis-branded residential units located in the heart of Amman's central business district and shopping area opened in July, alongside the new St. Regis Amman hotel expected to open early next year.
Mexico: 21 branded residential units at The Solaz, A Luxury Collection Resort, in Los Cabos, Mexico, along with the 128-room hotel, expected to open this month.
United States: A residential-only Ritz-Carlton project with 211 luxury residences in South Florida's Sunny Isles Beach, expected to open next year.
Marriott is the largest branded residential company in the lodging industry. The company opened its first branded residences in 2000 under the Ritz-Carlton brand and has been expanding ever since, especially after Marriott acquired Starwood Hotels and Resorts along with its St. Regis and W brands. Since the Starwood transaction closed in 2016, Marriott International has signed nine branded residential projects involving legacy Starwood brands such as St. Regis, W, and Sheraton.