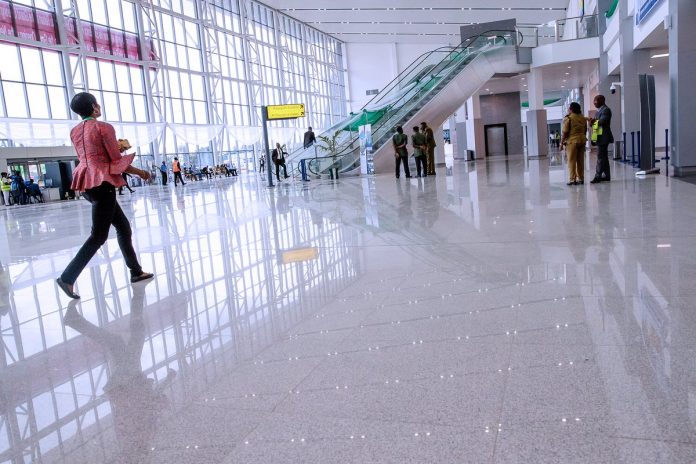 Building aviation infrastructure has been said to be the way forward for the aviation industry to survive post COVID-19. This was the call made by panelists at the second edition of the aviation webinar organized by AELEX Partners. The webinar which was moderated by Fubara Anga, the Head of Transportation and Finance Practice Groups, AELEX, had in attendance as panelists, Bismark Rewane, CEO Financial Derivatives ; Capt Dapo Olumide, CEO, Ropeways Transport Ltd; Chris Aligbe, CEO, Belujane Consult; George Uriesi, COO, Ibom Air; Aminu Ismail, Executive Director, AMCON; and Olumide Bolumole, Head of Listing, Nigerian Stock Exchange.
While speaking, Capt. Dapo Olumide opined that the way forward for the Nigerian aviation industry is that the infrastructural development should be top on the list for the government. He however stated that the government working solely is not in the best position to make this provision, hence the need for privatization.
In his own contribution, Mr Chris Aligbe noted that there's a need for government intervention and to do this, he recommended three measures. According to him, there's a need for the government to put in stimulus for the entire industry to come back to what it was before COVID-19.
He also proposed the need to stabilize the industry through the provision of long term soft facilities. He stated that this should be made available to airlines through the CBN stimulants package at three to four per cent interest rates and spread over two years repayment moratorium, with an eight to ten years repayment period. He advised that more than ever before, there's a need to fast track concessioning. According to him, inability to do so means the industry will never achieve a global standard.
The Chief Operating Officer of Ibom Air, George Uriesi attributed the success of the state-owned airline within a short period of time to efficient and rational utilization of resources. In his opinion, he stated that he is not against government involvement in the ownership of airline, but there's a need to put in structure that will ensure the success of the airline.