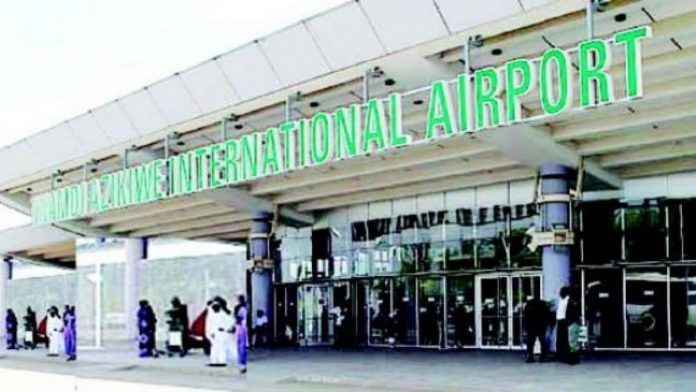 The Federal Airports Authority of Nigeria (FAAN) has made announcements on its introduction of a park and pay scheme for motorists at the Nnamdi Azikiwe International Airport, Abuja.
The Abuja Airport Manager/Regional General Manager, North Central, FAAN, Kabir Mohammed, disclosed this while speaking with journalists over the weekend. He stated that the initiative was aimed at improving sanity at the airport, increasing the revenue of the federal government, and eradicating touting at the country's second busiest international airport.
Mohammed further stated that the new policy would address the problems of touts who harass and extort motorists who bring in passengers to the airport.
"We will discourage that by introducing pay parking at the airport, so that all those littering at the airport with cars will stop", the airport manager said.
Another issue to be addressed by FAAN, is that of rowdy taxi drivers and illegal businesses that go on in front of the departure hall at the local wing of the airport. Mohammed stated that the mosque at the airport is being relocated to an appropriate location, and local kiosks around the airport would be removed.
According to him, "We are ending the practice where cleaners, especially in the restrooms, harass passengers.  
Going forward, once a passenger is in the restroom, the cleaner leaves until the passenger is done, then he or she could return to clean again. A cleaner shouldn't be opening toilet doors, turning on taps and serving tissue papers to passengers. Passengers know how to use those.
We can't get it right 100 per cent, but let there be some semblance of civility at the airport".
In addition to these, Mohammed, who was deployed to the NAIA on March 10, 2022, said that as part of the ongoing reorganisations at the airport, a task force had been inaugurated by the authority to curb the traffic jam at the toll gate of the Abuja airport. Members of the task force include himself, as well as the heads of departments who supervise the daily activities at the toll gate, in order to manage traffic into the airport.
"This effort has improved the situation to a great extent, making entry into the airport easier," he stated.