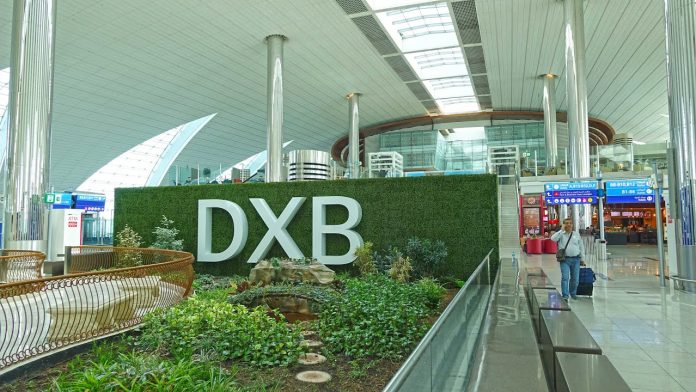 Dubai International (DXB) welcomed 22.2 million passengers in the first quarter of 2019, down 2.2% from the same period last year due largely to reduced flights and a shift in the timing of the Easter holiday. Cargo volumes increased 4.1% in the same period to reach 641,250 tonnes.
Total of 22,230,810 customers were served during the first quarter of 2019 (-2.2%). The average monthly volume of 7.41 million was slightly lower than the average monthly traffic of 7.42 million recorded in 2018.
A total of 641,250 tonnes of airfreight was handled at DXB during the first three months of 2019 up 4.1%.
Total passenger flights during the first three months of 2019 totalled 95,857, down 3% from last year partially due to the grounding of 737 Max aircraft in effect since March 13 in the UAE.
India continued to hold to its position as DXB's top destination country by passenger numbers, with traffic for the quarter reaching 3,121,809 – propelled mainly by top city destinations Mumbai, Delhi and Cochin. Saudi Arabia was number two on the list with 1,745,750 customers, followed closely by the United Kingdom with 1,511,917customers. Other destination countries of note include Pakistan (1,159,722 customers), the U.S. (764,489 customers), Germany (690,062 customers), China (620,013) and Russia (414,445).
The top three cities were London (871,180 customers), Mumbai (624,442) and Jeddah (605,628 customers).
GCC was the fastest growing region with growth of 3.8%, followed by North America with 2.7% growth.
Wait times were reduced by a whopping 30%* in Q1 2019, thanks to DXB's advanced operations centre which uses real-time information to improve service and efficiency, as well as the smart gates that help speed customers through immigration.
13.3 million bags (-0.9%) passed through Dubai International's 175 km long baggage system during the first quarter of the year.