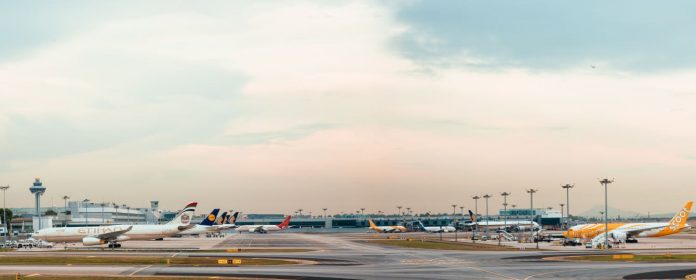 Singapore Changi Airport handled 68.3 million passenger movements in 2019, a year-on-year increase of 4.0%. Aircraft movements dipped 1.0% to 382,000 landings and takeoffs for the year, while airfreight throughput fell 6.5% to 2.01 million tonnes for 2019[1].
In 2019, all regions registered passenger traffic growth, with the largest gain for the Americas (+20%). Eight of Changi Airport's top 10 markets saw an increase in passenger movements with Hong Kong (-7%) and Thailand (< -1%) weaker compared to 2018. Among Changi's top 20 markets, Germany, Japan, Korea, New Zealand and the United States all recorded double-digit growth[2]. There was little change in Changi Airport's busiest routes for the year, with Kuala Lumpur remaining at the top. Denpasar (Bali) and Taipei each moved up one notch, to fifth and eighth respectively[3].
With the slowdown in world trade for the year, all cargo flows (exports, imports and transhipments) weakened. The top five markets for airfreight were China, Australia, Hong Kong, the United States and India.
For the month of December 2019, Changi registered 6.41 million passenger movements (+4.7%). The busiest day of the year was 20 December 2019 – the Friday before Christmas – with 226,692 passengers passing through Changi's terminals. For the month, aircraft movements were stable at 33,300, while airfreight throughput fell 3.8% to 175,000 tonnes.
Changi's connectivity to the United States reached new highs in 2019, with six city links and about 70 weekly passenger services, of which 45 are non-stop services. This includes Singapore Airlines' latest direct service to Seattle, the fourth non-stop point to United States from Singapore (in addition to Newark, Los Angeles and San Francisco).