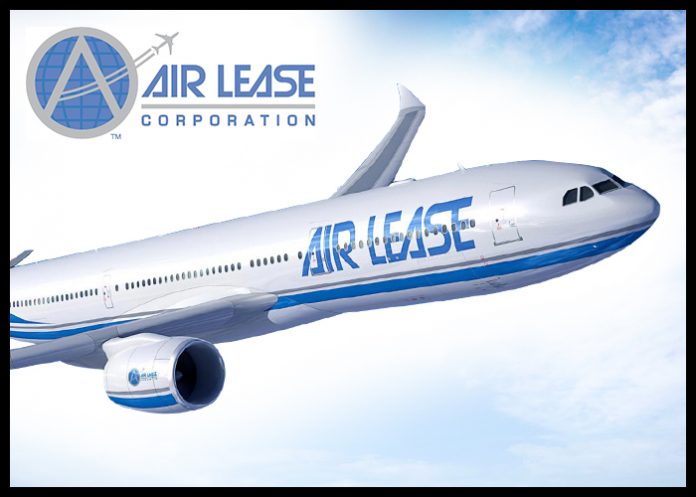 Earlier this week, the Special Adviser to the President on Political Matters, Babajide Ojudu went on the internet to raise questions as to why Arik Air, an indigenous airline in Nigeria was operating an all-foreign crew flight Lagos to Abuja.
Apparently, Arik Air had in 2019 entered into partnership with Value Jets on a wet lease arrangement to provide aircraft and crew for its operations. This arrangement was well known and approved by the NCAA.
Now, lease agreements in the aviation industry isn't something new and it is a widely acceptable global trend.
The aviation leasing market has been on a rapid escalation over the past few years. In 2015 it was estimated that the market was worth US$179 billion with an estimated growth of 6% to make it worth US$245 billion by 2021 (Source: Research and Markets: Global Aircraft Leasing Market by Aircraft Types, Lease Types, Airlines, Revenue Sources and Region 2014 – 2021).
According to National Business Aviation Association, a lease is a transfer of an aircraft without transfer of title. The owner of the aircraft, or lessor, retains legal title to the aircraft, but transfers possession of the aircraft to the lessee. In other words, an airline in need of aircraft contacts a leasing company/ owner of the aircraft to use an aircraft for its operations for a stipulated period of time.
Aircraft are usually being leased for two major reasons which are (i) to operate the aircraft without the financial burden attached to getting a new one, and (iI) to provide temporary increase in capacity.
Generally, there are two main types of leasing types, Wet Lease And Dry Lease
WET LEASE OR ACMI
A wet lease is a short term arrangement where an airline, referred to as the lessor, provides an aircraft, complete crew, maintenance, and insurance (ACMI) to another airline who is the lessee. The airline leasing the aircraft provides fuel, pay airport fees, and any other duties, taxes expected under the country's aviation authority. A wet lease is usually between a month and two years. A wet lease is usually employed when an airline is experiencing an increase in traffic or when their aircraft is under annual heavy maintenance checks, or even to initiate new routes. In some instances, a wet lease allows for an airline to operate in countries where it has been banned
In 2018, Dana Air announced they were entering a wet lease partnership with ASKY. ASKY partnered with three(3) Boeing 737-700 aircraft. This came at a period when two of its McDonnell Douglas (MD83) was undergoing C-checks in France. The lease agreement was necessary to allow Dana Air fulfil most of its flights.
In 2019, Air Peace wet-leased a Boeing 737-800 from a Portuguese charter specialist and leasing company, euroAtlantic.
Wet leases are occasionally used for political reasons. For instance, EgyptAir, an Egyptian government enterprise, cannot fly to Israel under its own name, as a matter of Egyptian government policy. Hence Egyptian flights from Cairo to Tel Aviv are operated by Air Sinai, which wet-leases from EgyptAir to circumvent the political issue. The global wet lease market is projected to grow from US$ 7.35 billion in 2019 to US $10.9 Billion in 2029, a CAGR of 4.1%. (Source: Wikipedia)
DRY LEASE
Dry lease is an agreement where an aircraft owner(lessor) provides only the aircraft to the lessee without crew, fuel, insurance, maintenance or supporting equipment. This is usually used by leasing companies to allow the lessee to put the aircraft on its own air operator's certificate (AOC) and provide aircraft registration.
A dry lease lasts more than two years and comes with certain conditions with respect to depreciation, maintenance, insurances. A dry-lease arrangement can also be made between a major airline and a regional airline, in which the major airline provides the aircraft and the regional operator provides flight crews, maintenance and other operational aspects of the aircraft, which then may be operated under the major airline's name or some similar name.
FedEx Express has an agreement with companies like Empire Airlines, Mountain Air Cargo, Swiftair, to operate its single and twin-engined turbo-prop "feeder" aircraft in the US. Same applies to DHL which has a joint venture with Polar Air Cargo, a subsidiary of Atlas Air to handle its domestic deliveries in the United States.
In 2019, AfDB released a framework and guidelines to support the African aviation sector. One of AFDB's framework to ensuring the growth of aviation in Africa is to provide support for an aircraft leasing platform, to make access to aircraft easier for smaller airlines. By this, they will be providing support to facilitate African airline's access to finance and leasing options.
IATA supports aircraft leasing and even has an advisory- Aircraft Leasing Advisory Group (ALAG), that assists in all matters relating to aircraft leasing.