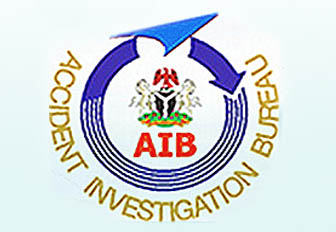 The Accident Investigation Bureau (AIB) has said that the agency will release a preliminary report to give details the crash of the helicopter conveying Vice-President Yemi Osinbajo and 11 others on Saturday.
It will be recalled that the Vice President Osinbajo's chartered helicopter had crash landed in Kabba, a town in Kogi state. The Vice President who was en route the state from Abuja, was on board with nine others.
In a statement released, the Chief Executive Officer of the bureau, Mr Akin Olateru said there was no need for speculation as the report will be ready in a "matter of days".
"Accident Investigation Bureau (AIB), the agency of government created under the Civil Aviation Act 2006 with a clear mandate to investigate air accidents and serious incidents has commenced investigation into this accident," the statement read.
"I am ensuring the entire public that this investigation will be detailed, thorough and timely.
"Accident Investigation is NOT to apportion blame, it is about FACT FINDING and making safety recommendations with a view to preventing future occurrences.
"I would like to enjoin the press and the public please to respect the privacy of the people involved and NOT to preempt the cause of the accident.
"AIB will release the preliminary report which will include factual information about the accident in a matter of days."
Expressing gratitude to the rescue team that was mobilised after crash, Akin Olateru said the agency would appreciate any useful information from the public with respect to the crash which is expected to aid their investigation.
"I will like to appreciate the professionalism of the rescue team, without whose effort there may have been recorded casualty and/or injury," the statement read.
"As the investigating agency, AIB needs and hereby solicits for your help. We want the public to know that we would be amenable to receiving any video clip(s), relevant evidence, or information any member of the public may have of the accident; that can assist us with this investigation."