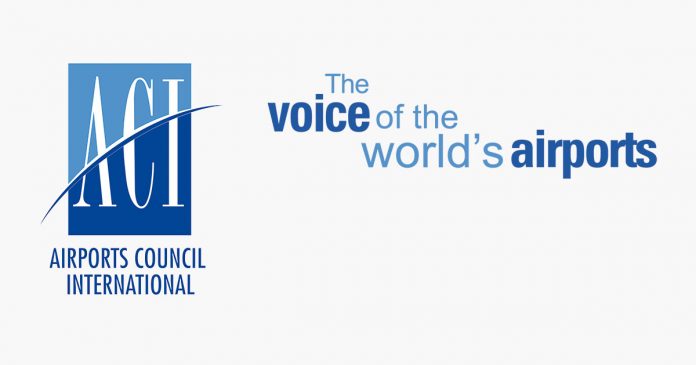 Airports Council International (ACI) recently held its annual Airport Service Quality Awards ceremony where it celebrated the airport industry's commitment to the customer experience.
The awards ceremony was held during the inaugural ACI Customer Excellence Global Summit, in Halifax, Canada, an appropriate setting for recognising the top performers in customer service according to the passengers themselves. The ASQ programme is the world-renowned and only globally-established benchmarking programme measuring passengers' satisfaction while they are travelling through an airport.
"The ASQ Awards ceremony celebrates our industry's commitment to delivering exceptional customer service to passenger service", said Angela Gittens, Director General of ACI World. "The awards ceremony and the Global Summit are special opportunities for the airport community to network, exchange best practices and celebrate the devotion to our customers. I congratulate all the winners for their accomplishment and for serving as role models in pursuing customer service excellence."
The awards honour the achievements of airports in 2017 and include 15 first-time winner airports. These results confirm that competition is now a fixed feature of the industry, and that airports, regardless of their size, operate in an increasingly commercial and competitive business environment encouraging them to make the passenger experience a top priority.
Best Airport by Region (over 2 million passengers per year)
Africa
First place: Casablanca (CMN)
Second place: Mauritius (MRU)
Third place: Durban (DUR)
Asia-Pacific
First place (tie): Delhi (DEL); Mumbai (BOM)
Second place (tie): Beijing (PEK); Denpasar (DPS); Haikou (HAK); Shanghai Pudong (PVG)
Third place: Sanya (SYX)
Europe
First place: Sochi (AER)
Second place (tie): Malta (MLA); Moscow Sheremetyevo (SVO); Porto (OPO)
Third place (tie): Rome Fiumicino (FCO); Zurich (ZRH)
Middle East
First place: Abu Dhabi (AUH)
Second place (tie): Amman (AMM); Medina (MED)
Third place: Dubai (DXB)
North America
First place (tie): Indianapolis (IND); Jacksonville (JAX)
Second place (tie): El Paso (ELP); Ottawa (YOW); Toronto Billy Bishop (YTZ)
Third place (tie): Austin (AUS); Columbus (CMH); Dallas Love Field (DAL); Halifax (YHZ); Pittsburgh (PIT); San Antonio (SAT); San Jose (SJC); Tampa (TPA); Edmonton (YEG)
Latin America-Caribbean
First place: Guayaquil (GYE)
Second place: Los Cabos (SJD)
Third place (tie): Nassau (NAS); Punta Cana (PUJ)
Best Airport by Size
2–5 million passengers per year
First place: Lucknow (LKO)
Second place: Guayaquil (GYE)
Third place: Bandung (BDO)
5–15 million passengers per year
First place: Hyderabad (HYD)
Second place (tie): Balikpapan (BPN); Hohhot (HET)
Third place: Cochin (COK); Kolkata (CCU); Pune (PNQ)
15–25 million passengers per year
First place (tie): Denpasar (DPS); Haikou (HAK); Sanya (SYX)
Second place: Bangalore (BLR)
Third place (tie): Chennai (MAA); Surabaya (SUB)
25–40 million passengers per year
First place: Chongqing (CKG)
Second place: Seoul Gimpo (GMP)
Third place: Tokyo Narita (NRT)
Over 40 million passengers per year
First place (tie): Delhi (DEL); Mumbai (BOM)
Second place (tie): Beijing (PEK); Shanghai Pudong (PVG)
Third place: Taipei Taoyuan (TPE)
Best Airport by Region (under 2 million passengers per year)
Africa: George (GRJ)
Europe: Murcia (MJV)
North America: Portland Maine (PWM)
Latin America-Caribbean: Mazatlan (MZT)
Asia-Pacific: Indore (IDR)
Best Airport by Size and Region
Asia-Pacific
2–5 million passengers per year: Lucknow (LKO)
5–15 million passengers per year: Hyderabad (HYD)
15–25 million passengers per year: Denpasar (DPS)
25–40 million passengers per year: Chongqing (CKG)
Over 40 million passengers per year: Mumbai (BOM)
Europe
2–5 million passengers per year: Newcastle (NCL)
5–15 million passengers per year: Sochi (AER)
15–25 million passengers per year: Athens (ATH)
25–40 million passengers per year: Moscow Sheremetyevo (SVO)
Over 40 million passengers per year: Rome Fiumicino (FCO)
Latin America-Caribbean
2–5 million passengers per year: Guayaquil (GYE)
5–15 million passengers per year: Punta Cana (PUJ)
Middle East
5–15 million passengers per year: Medina (MED)
North America
2–5 million passengers per year: Ottawa (YOW)
5–15 million passengers per year: Indianapolis (IND)
15–25 million passengers per year: Tampa (TPA)
25–40 million passengers per year: Minneapolis (MSP)
Over 40 million passengers per year: Toronto Pearson (YYZ)
Most Improved Airport by Region
Africa: Nairobi (NBO)
Asia-Pacific: Ahmedabad (AMD)
Europe: Zagreb (ZAG)
Latin America-Caribbean: Belo Horizonte (CNF)
Middle East: Dubai (DXB)
North America: Cleveland (CLE)