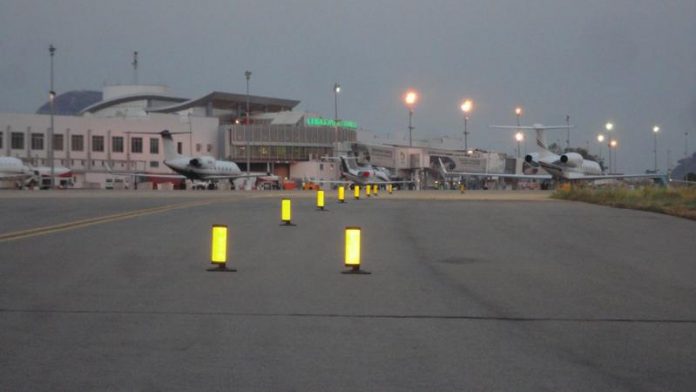 Following the partial closure of Runway 22, Nnamdi Azikiwe International Airport, Abuja, at about 2200hours yesterday, September 12, 2018 due to an incident involving a Gulfstream 4 aircraft being operated by Skybird that overshot the Runway while landing and consequently got stuck on the Runway End Safety Area (RESA), the Federal Airports Authority of Nigeria has now reopened the Runway to take arrivals and departures, subject to a reduced threshold of 3000metres.
It will be recalled that in the early hours of today, flights to Nnamdi Azikiwe International Airport (NAIA), Abuja, were cancelled after a chartered aircraft overshot the runway.
The Gulfstream aircraft belonging to Skybird Airline with the registration number 5N-BOD overshot the runway, thereby leading to the closure of the runway by the Federal Airports Authority of Nigeria (FAAN) and the Nigerian Civil Aviation Authority (NCAA). This left passengers who had hoped to depart Lagos for Abuja stranded at the airport, as all flights into the Federal Capital Territory were cancelled.
In a statement issued by the General Manager, Corporate Affairs FAAN, Yakubu Henrietta, airlines and passengers were assured that the airport is safe for normal operations.