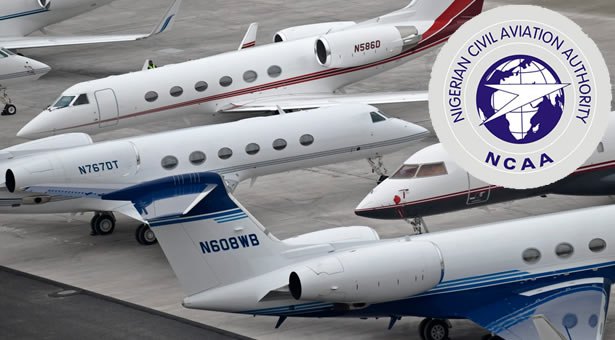 With a total number of 1,290,857 passengers airlifted by local and international passengers across the 30 airports in the country, at least 134 flights were cancelled by local and international airlines operating in Nigeria in January 2019 alone.
Of the 132 cancelled flights, 13 were by international airlines while the remaining 121 were by domestic airline operators.
According to the report, Asky Airline  had the highest number of cancelled flights on international routes recording six; Arik Air had three; CamAir-Co from Cameroon, cancelled two flights, while Delta and Kenya Airways cancelled one each within the period under review.
On the domestic scene, Air Peace, which is believed to be the largest carrier in the sub-region, had the highest number of flight cancellation in January 2019. A total of 48 flights were cancelled by the airline, followed by Dana Air with 25 flights, Arik Air had 19 cancelled flights, while Aero Contractors had 18 of its flights cancelled in January 2019 alone.
Others were Med-View Airline, eight; Azman Air, two, while Overland Airways cancelled one flight within the period.
On passenger movements, out of the 1,290,857 passengers ferried in January, a total number of 392,364 passengers were ferried as inbound and outbound on international routes, while the other 898,493 passengers were airlifted as outbound and inbound among the eight operational domestic airlines within the period.
The breakdown of passengers ferried on the international routes indicated that Emirates Airlines, which operates thrice daily to two international airports from its base in Dubai, had the highest number of passengers, followed by Ethiopian Airlines that operates into five international points in Nigeria.
Emirates ferried 48,585 passengers in Nigeria, followed by Ethiopian Airlines with 47,161 passengers; British Airways, from the United Kingdom, came third with 29,940 passengers, while Lufthansa Airline airlifted 25,705 between Nigeria and Germany.
Besides, Air France airlifted 24,880; Turkish Airlines, 21,925; Virgin Atlantic, 19,300; KLM, 17,572; Egypt Air, 16,490; Delta Air Lines, 13,671; Kenya Airways, 9,800; African World Airlines, 8,888; Etihad Airways, 8,176; Air Cote d'Ivoire, 4,542; Air Namibia, 3,389; Air Peace, 11,141; Asky, 14,384; BADR Air, 756; Camair-Co, 959, and Cronos had 930 passengers as inbound and outbound within the period.
Others on the international market were Meridiana Airlines which ferried 3, 3335 passengers; Middle East Airline, 3,067; Overland Airways, 40; Royal Air Maroc, 9,123; Rwandair, 11,064; Saudi Air, 7,436; South African Airways, 12,070, and Tarco Airlines ferried 238 passengers.
Besides, the Consumer Protection Directorate (CPD), a department in the Nigerian Civil Aviation Authority (NCAA), resolved a total number of 35 passengers' complaints out of 36 cases brought before it in January 2019.
Six of the complaints were from the international market, while the other 30 were from the local scene.
However, 29 out of the 30 cases brought before it on the local scene were resolved by the department.
Besides, there was a case of cabin theft by a passenger on Royal Air Maroc, while KLM also reported a case of unruly passenger to the department.
In January alone, there were 2,912 cases of delayed or missing luggage among 24 international airlines, while 2,788 of the luggage were later recovered by the airlines.
As at the end of January, 124 of the missing luggage were yet to be recovered for the passengers.
On the domestic scene, six luggage were declared either missing or delayed among four local carriers, but the luggage were later recovered for the affected passengers.
Within the period under review, a total number of 1,418 flights operated on the international routes, while 5,420 flights operated on domestic scene.