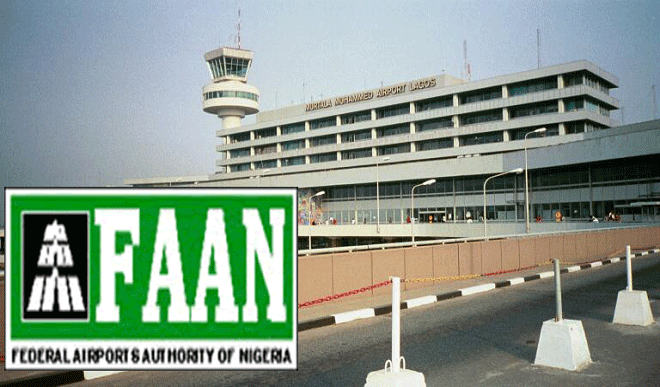 In a recent release, the Federal Airports Authority of Nigeria (FAAN) has explained the reason for its actions over the weekend. On Saturday, 15th July 2023, two Kano bound aircraft was diverted to Lagos. The airport authority noted that the diversion was due to the unserviceability of the runway lights of Runway 06/24 edge light at the Mallam Aminu Kano Airport.
Narrating the cause of the lightning failure in the statement issued out, FAAN's Director, Public Affairs  & Consumer Protection, Abdullahi  Yakubu-Funtua, stated that on the said date at about 1600hrs, the airfield maintenance team of the Federal Airports Authority of Nigeria (FAAN) observed that the runway  lighting would not come on after the scheduled daily maintenance work of replacing old and weak airfield cables with new ones at runway 06/24. 
The maintenance team immediately initiated fault finding procedures along the cable route to identify  the problem and restore power to the airfield lighting circuit. It was however observed that the entire runway circuit was affected, leading to the failure of the Runway 06/24 edge light, the Taxiway Alpha edge light, PAPI and signage .
Explaining further, he said "As at 1900hrs local time, the fault had yet to be isolated and power supply to the runway could not be restored leaving the runway in a total  blackout which affected night operations.  Arriving flights had to be diverted to alternate  airports. At 2300hrs, after all efforts to restore power supply to the runway failed, Operations department  initiated a NOTAM action for the closure of Runway 06/24 between the hours of 2300hrs on 15th July to 07:00hrs of 16th July, 2023" .
Night operations has since resumed as new cables were installed on Sunday 16 July, 2023 leading  to  restoration of all runway lights before commencement of night operations.