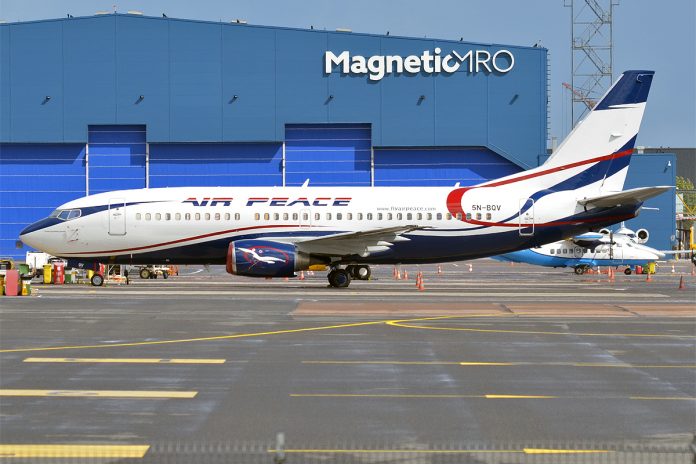 Air Peace has in a recent press release stated that it is yet to take delivery of the 10 737 Max 8 ordered from Boeing.  It would be recalled that the airline had on September 2018 signed a deal worth $1.1bn with Boeing for the delivery of 10 Boeing 737 Max aircraft. This has raised concerns among passengers and concerned Nigerians likewise all over social media with most asking that the airline recant its decision to purchase the 737 Max 8.
The need to address the issue is as a result of the crisis surrounding the efficiency and air worthiness of the B737 Max 8 model after two of the aircraft belonging to Lion Air and Ethiopian Airlines were involved in a fatal crash resulting in the death of all passengers and crew onboard.
The Corporate Communications Manager, Chris Iwarah stated that the management was not contemplating canceling the order, an action he described as being premature. He said the deal signed between Air Peace and Boeing Company, on September 13, 2018 for the delivery of 10 brand new B737 MAX 800 aircraft was still on. Iwarah said the airline will continue to act in the interest of the safety of the flying public.
In his words, "At this moment, it is premature to begin to talk about things and conclusions that have not been put in the public domain. Investigations into the crashes involving B737Max 800 are ongoing. So, it will not be fair at this time to begin to make definite comments on those issues.
"We are still in the domain of investigation. But, we want to assure the public that we are following the development very closely