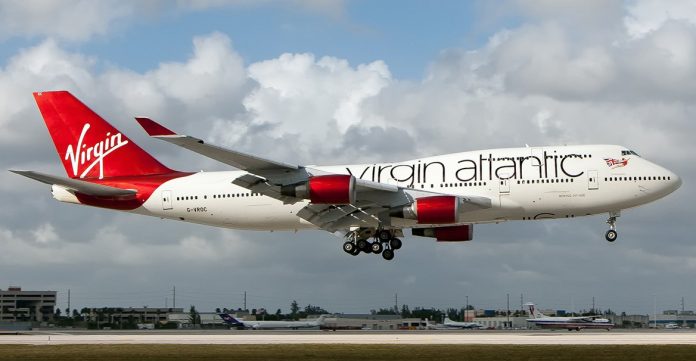 Virgin Atlantic is set to challenge IAG's dominance at London Heathrow, as it today unveils its plans to significantly increase its long haul route network and launch a new comprehensive network of domestic and European routes when the airport expands. The new route maps illustrate how the airline's flying programme could grow to deliver a step change in choice for customers, but only if the Government reforms the way new Heathrow slots are allocated to enable the creation of a second flag carrier at the airport.
The plans represent a fourfold increase on Virgin Atlantic's current international network and includes exciting unserved destinations such as Kolkata (India), Jakarta (Indonesia) and Panama City (Panama), where currently passengers cannot travel non-stop. In total, Virgin Atlantic plans to serve 103 domestic, European and long haul destinations, up from 19 long haul destinations in 2020.
The Government's Aviation Strategy Green Paper has set a primary objective for the allocation of additional Heathrow capacity to facilitate effective competition between airlines, benefitting consumers through more choice and lower fares. It has also set secondary objectives to improve domestic connectivity and to improve connectivity to international destinations that are currently underserved or unserved. Virgin Atlantic's route network plans enable the Government to meet all three objectives by bringing new competition across multiple domestic, European and global routes, as well as opening up brand new destinations. Without a second flag carrier connecting passengers between its domestic, short and long haul services, these important objectives cannot be met.
The rules governing the allocation of new slots are currently being reviewed by the Government. Virgin Atlantic warns that the new take-off and landing slots must be allocated in a way that enables the development of a second flag carrier with the necessary scale to compete effectively with IAG. Ministers are being urged to grasp this once in a generation opportunity to shake up the Heathrow market so that British passengers and business can benefit from two flag carriers competing hard for their custom.
IAG currently dominates Heathrow Airport, controlling more than half of the total capacity. A new report published last week found one in four passengers flying from the airport – 18.5million people – have no choice but to fly with that airline group. The report also concluded that these passengers may be paying up to 10% more in air fares as a consequence.
As things currently stand, IAG holds more than 55% of all the take-off and landing slots at Heathrow, with no other airline holding more than 5% of the remaining slots. IAG and its joint venture partners operate 77 monopoly routes, which forces customers to fly on their planes as no rival direct services exist. Virgin Atlantic intends to compete on 25 routes where there is an IAG monopoly.