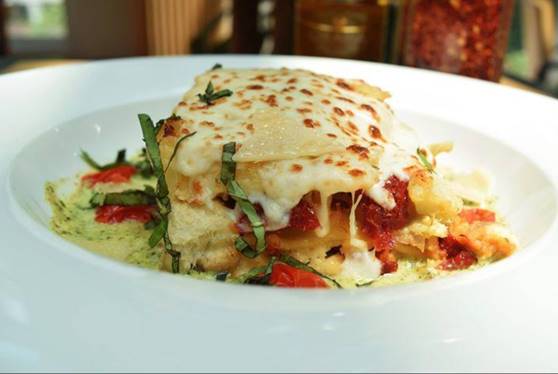 Sheraton Abuja Hotel teams are happy to support another world food celebration that brings friends and families close over a hot plate of melted creamy cheese and meaty fillings alongside hearty helpings of baked pasta and sauce.
According to the General Manager of the Hotel –Nouman Irshad "Lasagna is a delicious traditional Italian delicacy that often brings our patrons to our Luigi's Italian Restaurant to indulge and connect."
"We offer varieties according to each customer craving; from chicken lasagna to vegetarian lasagna with a blend of ricotta, mozzarella, parmigiana-reggiano and béchamel; each totally delivers a unique and delicious blend of textures and flavors to each menu".
"In making Lasagne day much more enriching, Sheraton Abuja Hotel  will be offer guests 50% off each baked Lasagna alongside a complimentary soft drink on the 29th of July 2018".
"If you purchase two Lasagna's on that day you equally get a free lasagna any day of your choice"
"Food enthusiasts who come from a long tradition of home-made lasagna are welcome to a romantic setting where our chef's will be available to make that complicated lasagna recipe right before your eyes".
"At  Sheraton Abuja Hotel  we go beyond to ensure that every moment you share with us is an unforgettable one that brings people together as they share those memories" Said Nouman.