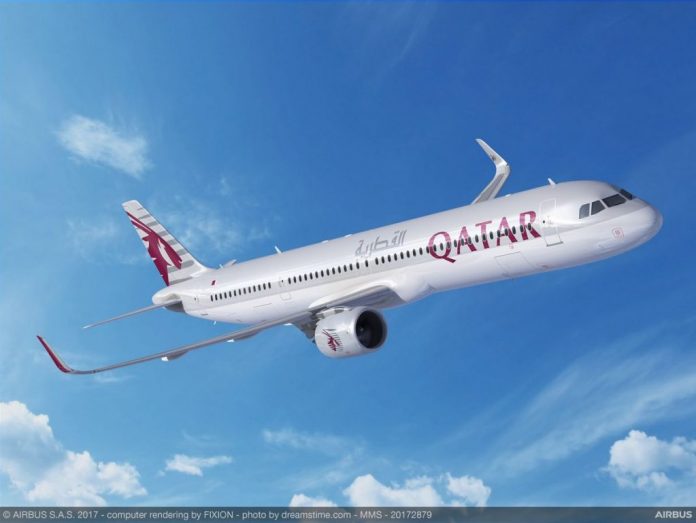 Qatar Airways was again recognized for its outstanding safety performance record at the International Air Transport Association (IATA) Safety and Flight Operations Conference 2018, held in Montreal this week. The airline was the first to complete the IOSA in 2003, doing so voluntarily and achieving 100 percent compliance, before the safety programme became mandatory for all IATA member airlines.
In a fitting tribute to the 15 year anniversary of the IOSA programme, IATA used the conference as the ideal opportunity to emphasize the programme's importance by presenting the Special Recognition Award to Qatar Airways, the inaugural IOSA programme airline.
Qatar Airways Senior Vice President Group Safety and Security, Mr. Ashish Jain, said: "We are delighted to receive this special award that recognizes our contribution to the success of the IOSA programme. We were the first airline audited under the program in 2003, and we remain committed to the ideals that it promotes in the aviation industry. It is vital that IOSA is universally embraced as the global benchmark, aviation safety, and security compliance standard. I especially thank my colleagues who have maintained our unblemished safety and security record throughout the 15 years of IOSA, and we acknowledge them at this conference."
The IOSA programme was introduced to enable airlines to review their safety processes using a worldwide standard that has become the single internationally-accepted safety and security audit process for airlines. Under IOSA, accredited auditors assess an airline's operational management and control systems, including the areas of corporate organization and management, flight operations, operational control, flight dispatch, aircraft engineering and maintenance, cabin operations, aircraft ground handling, cargo operations and operational security.
Qatar Airways serves an extensive global route map of more than 150 destinations, with plans to add a host of new and exciting business and leisure destinations throughout 2018-19, including London Gatwick and Cardiff, United Kingdom; Tallinn, Estonia; Valletta, Malta; Cebu and Davao, Philippines; Langkawi, Malaysia; Da Nang, Vietnam; Bodrum and Antalya, Turkey; Mykonos, Greece and Málaga, Spain.
Qatar Airways is one of the fastest-growing airlines operating one of the youngest and most technologically advanced fleets in the world. The airline's modern fleet of more than 200 aircraft flies to more than 150 key business and leisure destinations across six continents.
Qatar Airways has received a number of accolades last year, including 'Airline of the Year' by the prestigious 2017 Skytrax World Airline Awards, which was held at the Paris Air Show. This is the fourth time that Qatar Airways has been awarded this global recognition. In addition, the national carrier of the State of Qatar also won a raft of other major awards at the ceremony, including 'Best Airline in the Middle East,' 'World's Best Business Class' and 'World's Best First Class Airline Lounge.'