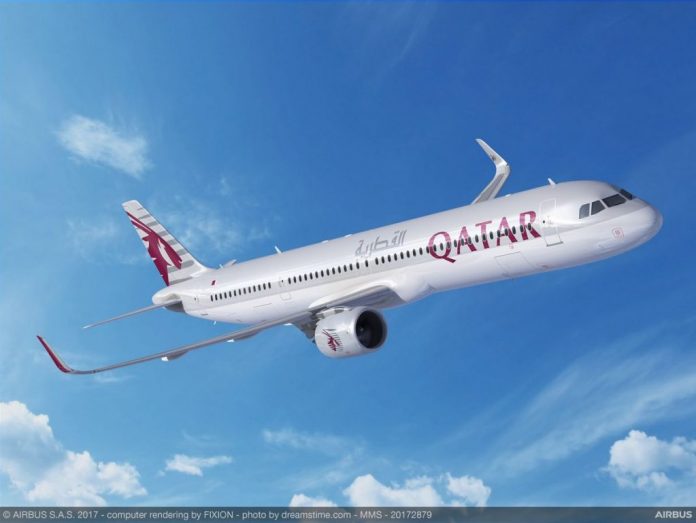 Qatar Airways continues its winning year as its revolutionary Qsuite was named 'Best Business Class' in the AirlineRatings' Airline Excellence Awards 2019. The airline's renowned dine-on-demand in flight cuisine was also named 'Best Catering'.
The annual Airline Ratings Awards, one of Australia's most trusted travel industry awards, acknowledges the best in the airline industry and are based on votes by national travel editors who have a combined experience of over 150 years.
Qatar Airways Group Chief Executive, His Excellency Mr. Akbar Al Baker, said: "We are extremely pleased to have been awarded these accolades in the AirlineRatings' Airline Excellence Awards 2019. Our patented, revolutionary Qsuite has left an indelible impression on passengers who have experienced it, and we are delighted that the editors at AirlineRatings concur. Qsuite represents our commitment to innovation and exceptional passenger experience as it continues to set the global benchmark for the Business Class experience."
Airlineratings.com Editor-in Chief, Mr. Geoffrey Thomas, said: "Qatar Airways has always been a trendsetter by raising the bar, and its new Qsuite is the epitome of that drive and a natural choice as AirlineRatings.com best Business Class for 2019. Qsuite is a first-class experience in Business Class. Our judges rated it as one of the best overall business-class products they had seen. It sets a standard to which some airlines can only aspire.
"But it's not just business class where Qatar sets the standard; its win for Best Catering 2019 is another example of its attention to detail  throughout the aircraft. The airline is rightfully in the Airlineratings.com Top Ten for 2019."
Qsuite, patented by Qatar Airways, features the industry's first-ever double bed available in Business Class, with privacy panels that stow away, allowing passengers in adjoining seats to create their own private room. Adjustable panels and moveable TV monitors on the centre four seats allow colleagues, friends or families travelling together to transform their space into a private suite, allowing them to work, dine and socialise together. The spacious bespoke cabin, coupled with the ultimate customisable travel experience that enables passengers to create an environment that suits their own unique needs, sets a new standard in luxury travel.
In May 2018, Qatar Airways introduced an enhanced onboard dining experience for its Business Class passengers. The new dining concept features newly-designed tableware, in-flight dining menus, cutlery and chinaware that are specially crafted to meet travellers' high expectations and elevate their experience on board the airline's award-winning aircraft.
These awards add to a year of continued success for Qatar Airways, who was named 'World's Best Business Class' by the 2018 Skytrax World Airline Awards. It was also named 'Best Business Class Seat', 'Best Airline in the Middle East', and 'World's Best First-Class Airline Lounge'.