The United Arab Emirates is famous for its relentless sunshine, its golden dunes that roll on for miles and some of the most ambitious, opulent building projects of modern times.
But it's not all super-tall skyscrapers and shifting sands. The country founded just 47 years ago by the late Sheikh Zayed bin Sultan Al Nahyan is now home to more than 200 nationalities and a world pioneer in many sectors.
Each year, we welcome millions of tourists from around the world to explore the rich and diverse experiences that our Arabian gem has to offer.
Here are 10 things that make the UAE special when you travel here:
Keeping you safe
Are you an anxious traveler? You don't need to worry when you're in the UAE.
The country is particularly safe for solo female travelers, especially with hotels such as Dubai's Jumeirah Emirates Towers hotel and Dukes Dubai dedicating female-only floors with an all-female staff.
No surprise that for the past two years Abu Dhabi outperformed cities such as Vienna and Tokyo to be voted as the world's safest by online crime index Numbeo.
And we'd like to keep it that way, which is why you're going to have to pass through an extremely strict customs system to visit us.
Say hello to the 944 inspection systems, including 23 drugs and explosives detectors and 700 radioactivity detectors, as you pass through Dubai International Airport.
Connecting the world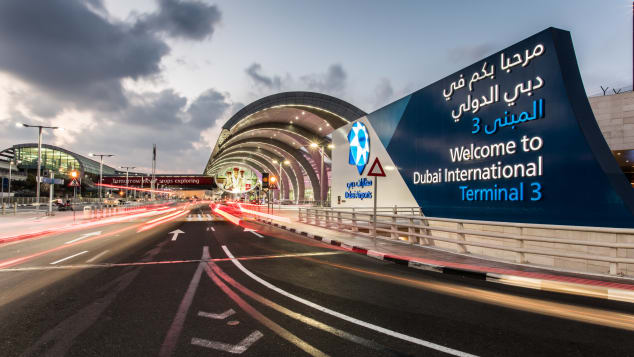 For such a young country, the UAE has quickly climbed the ladder to become one of the world's most important and booming aviation hubs.
The UAE's strategic location between Oman and Saudi Arabia makes it ideal to connect travelers heading from the West to the East and vice versa.
Dubai's International Airport has been ranked as the busiest airport for international travelers for four consecutive years, with more than 88 million passengers passing through it last year. That's almost 10 times the number of residents (9.4 million).
They don't just pass through, though. Travelers get to enjoy facilities such as a five-star hotel, an outdoor swimming pool and a Zen garden — all without leaving airport grounds.
Yes, other international aviation hubs are now building themselves up to compete with us, but we've also got plans to expand Dubai's airport to handle a whopping 220 million passengers by 2050.
So, if you're looking for the new Dubai, it's Dubai
Shopping malls to rule them all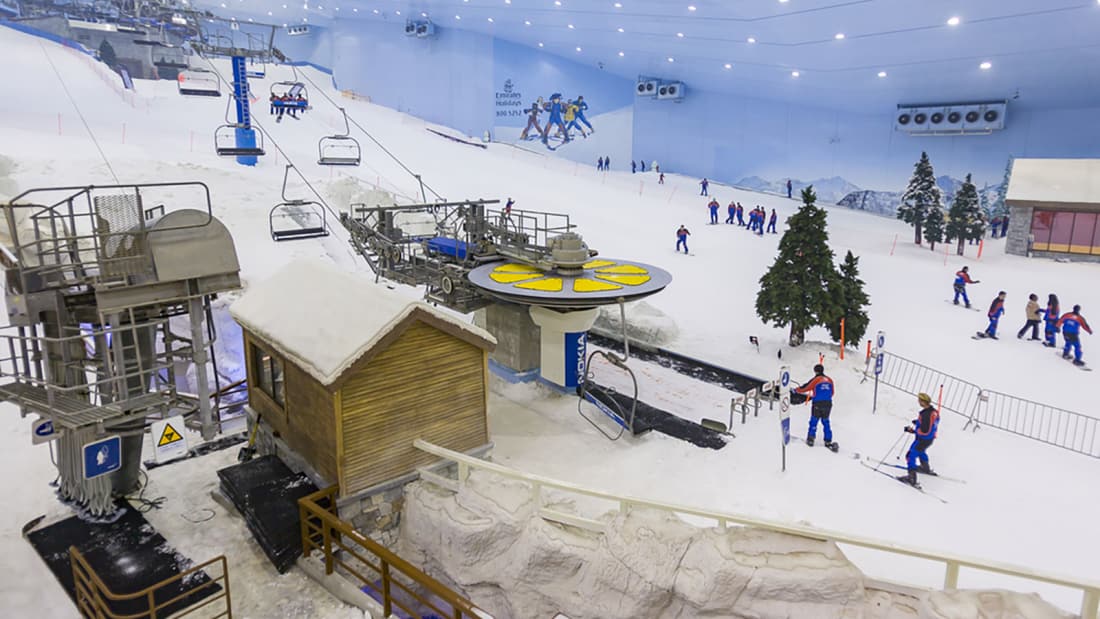 Sure we've got rolling sand dunes, and all sorts of al fresco activities, but there's no getting away from the fact that it's very, very hot out there.
With a tropical desert climate, most of our time is spent indoors in the comfort of air conditioning, especially during humid summer days.
This is exactly why shopping malls in the UAE are designed not just for shopping, but for meeting friends, exercising, unwinding — and shopping.
The Mall of the Emirates in Dubai boasts an indoor ski park with the world's largest indoor ski slope, on an 85-meter-high indoor mountain.
It also has real-life penguins.
Dubai Mall, the world's second largest, has the world's biggest indoor aquarium, which harbors more than 33,000 sea animals and is one of Dubai's main tourist attractions.
Adventures to remember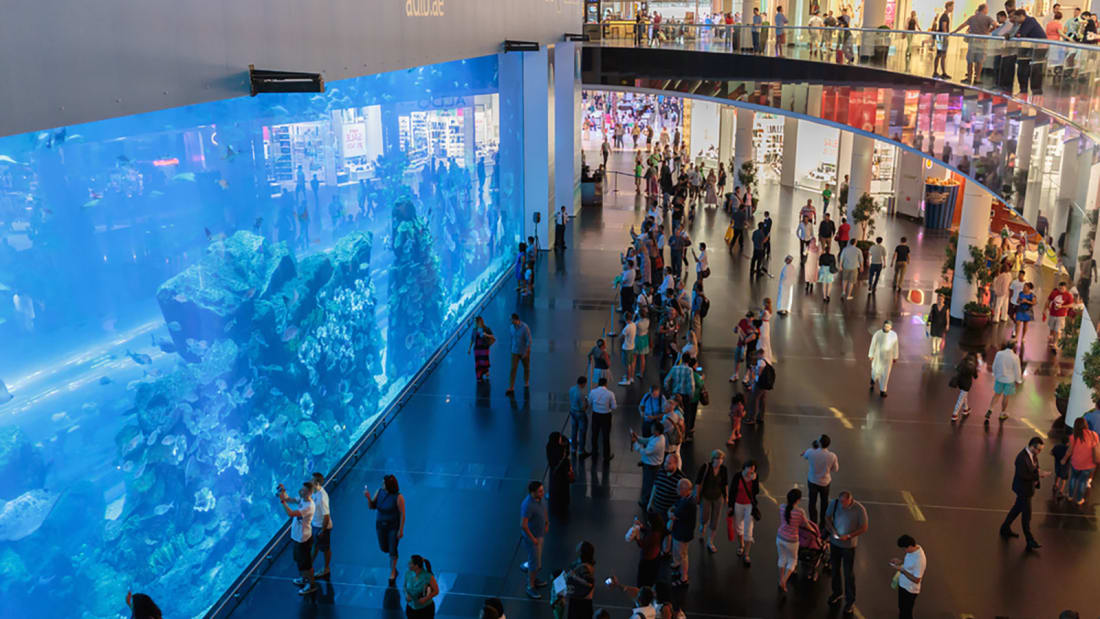 Malls aren't the only thing here to keep travelers occupied.
Take, for example, Abu Dhabi's Warner Bros. World. The world's largest indoor theme park, it includes six immersive lands to explore — among them Gotham City of Batman fame. Warner Bros. shares the same parent organization as CNN — AT&T's WarnerMedia.
Museum buffs and culture seekers will appreciate Sharjah, home to Sharjah Fort. A royal residence dating back to 1823, the coral stone building has been restored and converted into a history museum where visitors can learn about Sharjah's ruling family's defense tactics.
Located on the Gulf of Oman, Fujairah is where we go to dive and soak up some rays.
Back in Abu Dhabi is the not-to-be-missed Sheikh Zayed Grand Mosque, the third largest mosque in the world and an architectural wonder with its white domes, grand chandeliers and marble-clad columns.
But for those travelers looking for things to do and not simply see, you can't beat the wildlife adventure in Abu Dhabi's Sir Bani Yas Island. If you're lucky, your visit to the Arabian Wildlife Park will result in up-close sightings of giraffes, cheetahs and gazelles.
Food fit for royalty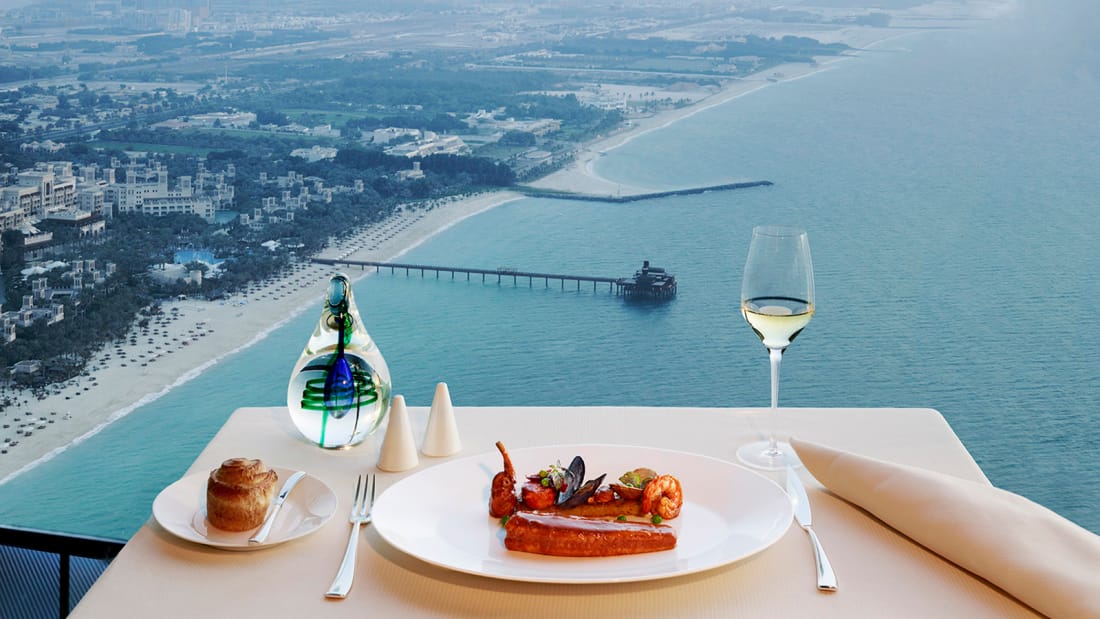 The country is known in the Arab region for its growing restaurant scene, and with good reason. You may not find a better chai tea than one in any number of local corner chai cafes, and these are the places to rest your feet and relax in the heavily air-conditioned space when you need a break from the desert.
We may not be as on the map as, say, Paris, but we're pretty sure you won't be disappointed in our upscale dining options.
Renowned international chefs such as Gordon Ramsay, Nobu Matsuhisa and Jamie Oliver have opened world-class restaurants that have upped our food game.
UAE nationals are an important part of the burgeoning dining scene too. Some local restaurateurs and entrepreneurs are even taking their brands international.
Emirati food entrepreneur Shayma Fawwaz, founder of the famous local Gossip Café, opened her MlkCake by Gossip in London's Covent Garden in 2017, though there's nothing quite like the original UAE Gossip cafés.
Ministries to improve the quality of life
The UAE is home to many of the world's firsts and largests, and that extends to its government affairs, with the appointment of a Minister of Artificial Intelligence and a Minister of Tolerance — the first roles of their kind in the world.
Sheikh Mohammed Bin Rashid Al Maktoum, the UAE's prime minister and ruler of Dubai, says the introduction of a Minister of Tolerance will help toward "intellectual reconstruction."
The Minister of AI's appointment is part of the country's ambitious attempt to be at the forefront of technological advancement, save billions of dollars on infrastructure and development and improve people's quality of life worldwide.
Don't take our word for it, though — come out for a visit yourself and see what you think about the UAE lifestyle.
Architecture to awe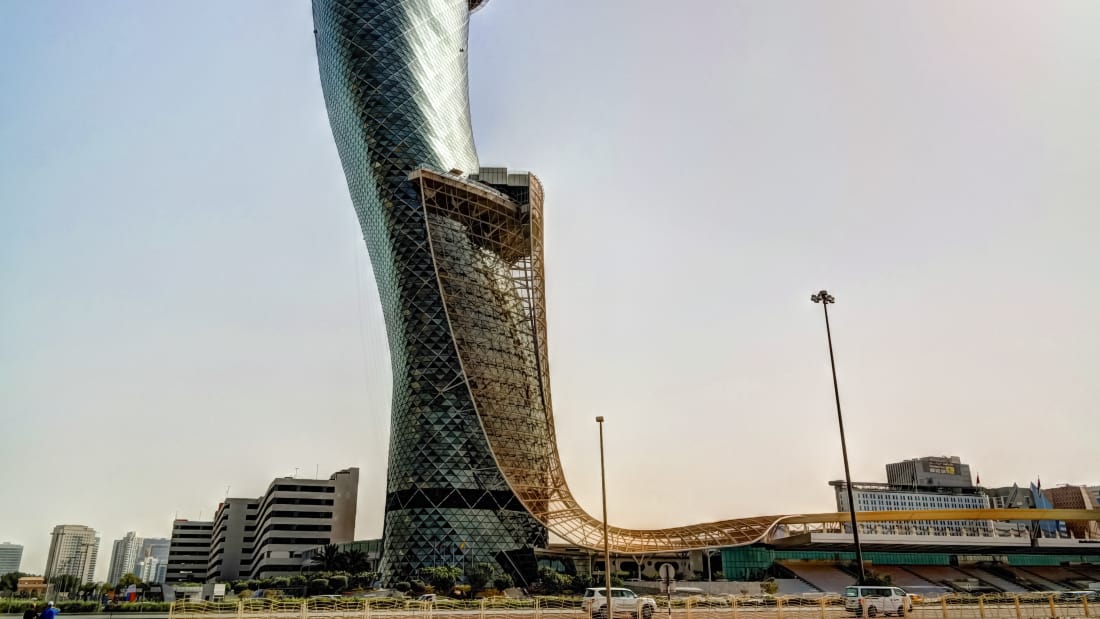 The first thing you'll see when you arrive in Dubai are the spectacular skyscrapers that adorn Sheikh Zayed Road on both sides.
They light up the sky at night and will make you wish your smartphone's camera could do the dazzling scene justice.
The world's tallest building, in fact, is in the UAE (adding to the ever-growing list of superlatives): Dubai's Burj Khalifa.
But topping it in the impressive factor may just be Abu Dhabi's Capital Gate — the world's most leaning tower at 18˚ to the west, four times that of Italy's iconic leaning tower of Pisa.
These buildings serve as works of art for the architecture aficionado as well as the traveler who just likes admiring tall, pretty things, but one of the country's coolest, most innovative structures is actually a picture frame. Not just any picture frame but the largest picture frame in the world.
Located in Zabeel Park in Dubai, the landmark (measuring 150 meters in height) is a strategically located rectangle that allows visitors to view both sides of Dubai, the old and the new.
Dedicated care for camels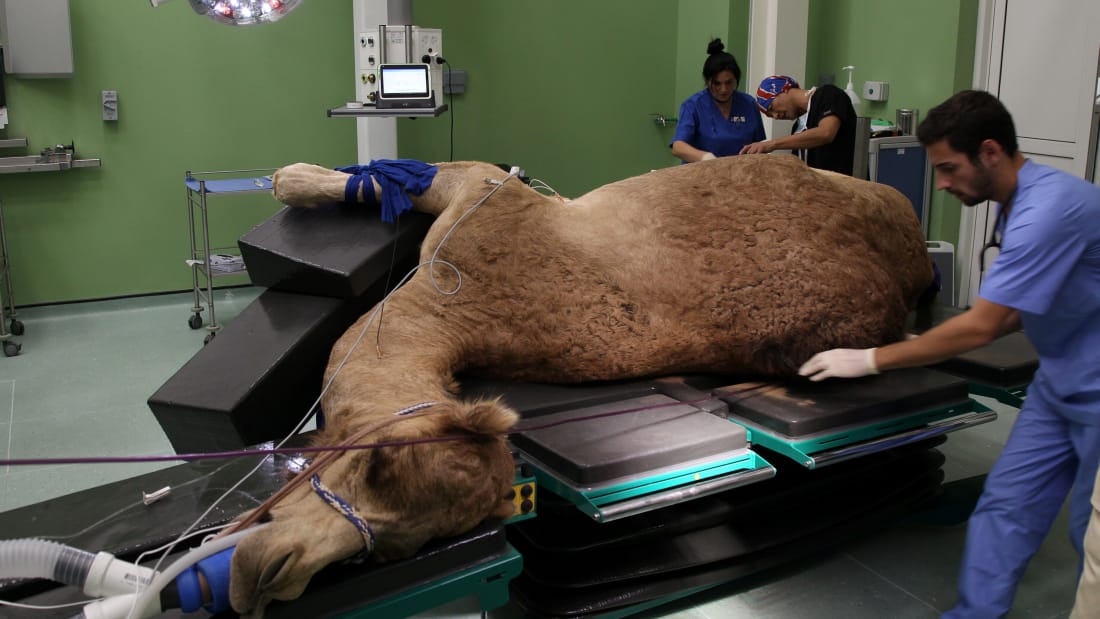 Raising camels in the Arab world is a tradition that goes back thousands of years. Those of specific breeds are even worth millions of dollars.
The Camel Hospital, which officially opened in Dubai at the end of last year, is one the only facilities in the world made just for the care of these hump-backed creatures.
Visitors can arrange for camel-riding tours, and camel races are a popular event as well. It's unlikely that you'll leave the UAE without encountering one of our country's beloved camels.
Hotels out of this world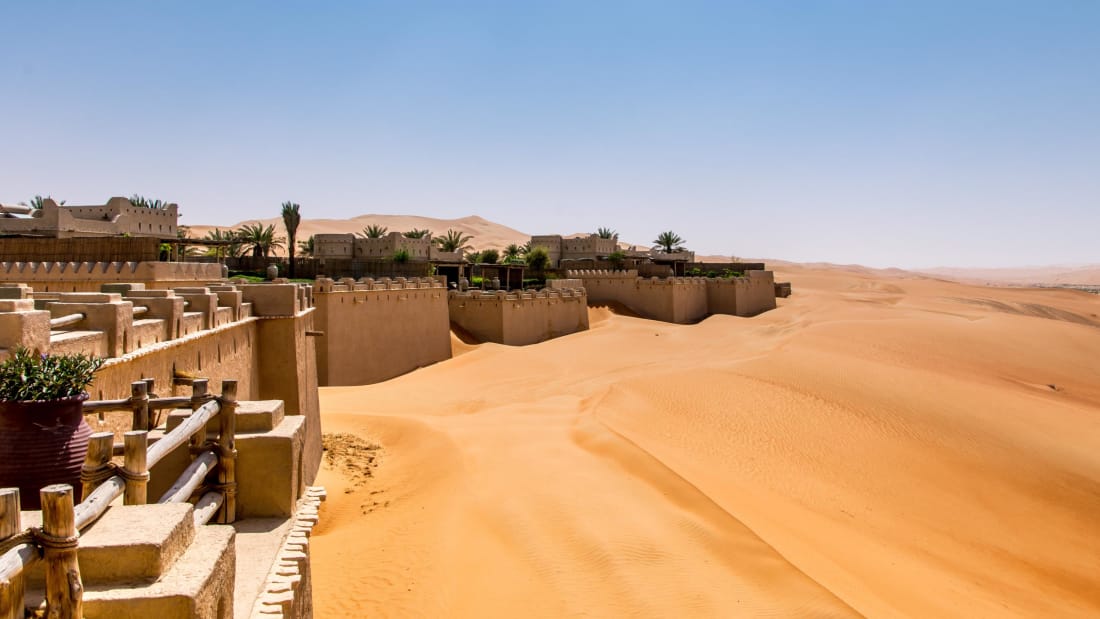 The UAE is one of those countries where tourists outnumber residents. Last year, the number of international travelers arriving to the country was 20.7 million, and the country's many hotels offer stays that suit a diverse ranges of tastes.
Tourists can enjoy a stay in international brand hotels such as the St. Regis, Hilton and Marriott, or opt for unique experiences, such as a stay in Qasr Al Sarab Desert Resort nestled in the Empty Quarter, the largest uninterrupted sand desert in the world.
Want something a little less dry? Book an underwater suite in Dubai's Atlantis, The Palm, where the rooms' panoramic views overlook a lagoon that houses more than 30,000 marine animals including stingrays and sharks.
Thriving cultural scene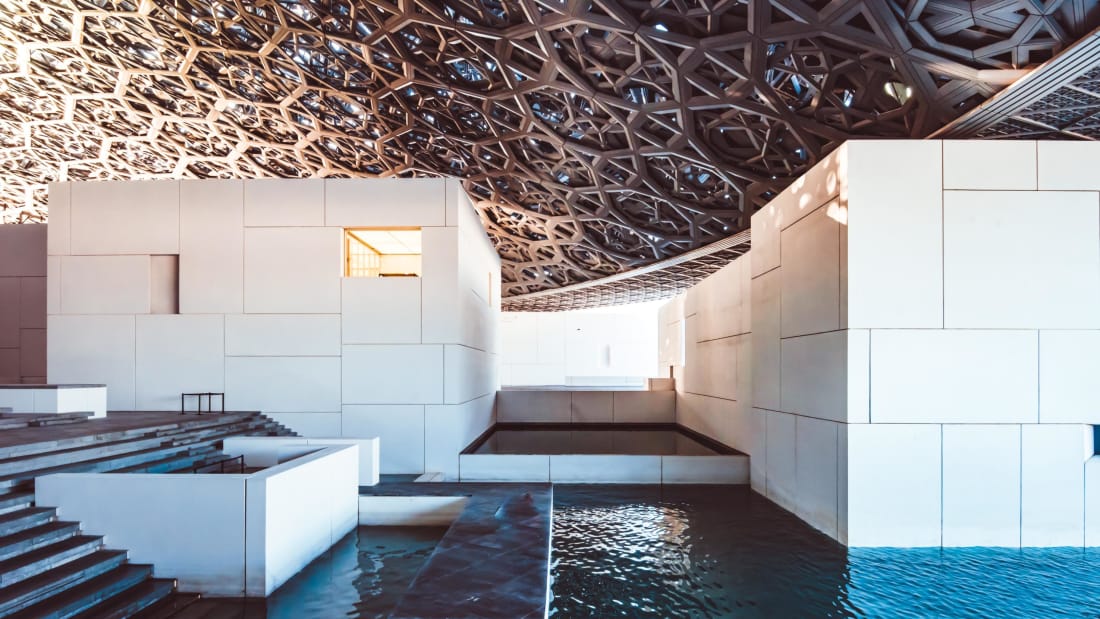 Over the past 10 years, the UAE has seen an increased interest in the arts. Off the coast of Abu Dhabi lies Saadiyat Island, a piece of land dedicated to furthering the region's cultural interests.
Case in point: This is where the world's second Louvre Museum lives. It's not as crowded as Paris' Louvre, not yet at least, making it an excellent option for those who prefer their art without a side of crowds.
Sharjah, just a 90-minute drive from Abu Dhabi and 15 minutes from Dubai, is another culturally rich area. Home to many of the country's museums and art galleries including Sharjah's Calligraphy Museum and Museum of Islamic Civilization, it's a recommended day trip.
For more quirky experiences, there's Dubai's Coffee Museum in the historic Al Fahidi district and Dubai's Women's Museum. And make sure to not miss out on Dubai's Alserkal Avenue — an emerging art hub — where you can book yourself a ticket for an indie film in Cinema Akil, the Arabian Peninsula's first art-house cinema.
Article originally published on CNN Travel