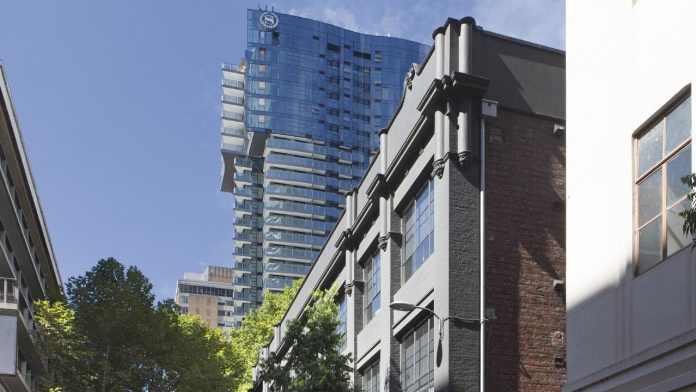 Qatar Airways is pleased to announce that it has acquired the Sheraton Melbourne Hotel, further expanding the growing portfolio of its hospitality division, Dhiafatina Hotels.
The Sheraton Melbourne joins a growing list of distinguished establishments acquired and managed by Dhiafatina Hotels, including the Sheraton Skyline Hotel at London's Heathrow Airport, The Novotel Edinburgh Park in Edinburgh Scotland, the Oryx Rotana Hotel in Doha, and The Airport Hotel located at Doha's Hamad International Airport (HIA).
Qatar Airways Group Chief Executive, His Excellency Mr. Akbar Al Baker, said: "The acquisition of the Sheraton Melbourne Hotel complements Qatar Airways' global strategy for growth, and further strengthens our offering for passengers travelling on board our daily flights to Melbourne. Melbourne is an incredibly important destination on the Qatar Airways network, so much so that last year we began flying our state-of-the-art Airbus A380 aircraft to Melbourne.
"Qatar Airways is committed to going places together with our passengers, and I am delighted to announce the acquisition of the Sheraton Melbourne Hotel as part of the Dhiafatina portfolio, hand-picked to extend the excellent service our passengers receive, both in the air and once they arrive at their destination."
The elegant five-star Sheraton Melbourne Hotel is located in the Paris end of Melbourne's Little Collins Street, just minutes away from many well-known restaurants, theaters, and designer boutiques, as well as Melbourne's Central Business District. It is also within walking distance of the iconic Parliament House and the Melbourne Museum. With its 174 luxurious rooms and suites, it is ideally situated for guests choosing a city break as well as business travellers who are attending one of Melbourne's many events and exhibitions.
The hotel features the Little Collins Street Restaurant with its Signature Seafood Buffet and High Tea, as well as its magnificent view of Melbourne. The hotel also features the distinguished East Restaurant on the ground floor, as well as the many scrumptious delights of Crux & Co Pâtisserie.
The Spa at the Sheraton Melbourne features five treatment rooms, an indoor heated lap pool and a state-of-the-art fitness center. A dedicated floor offers 670 square meters of meetings and events space and extensive event coordinating and catering facility.
Qatar Airways introduced its flagship Airbus A380 on the Melbourne route in June 2017, increasing the airline's daily capacity on the Doha-Melbourne route by 44 percent. The A380 aircraft features a luxurious First Class Cabin with ultra-wide seats which recline into a flat bed, two-passenger table extension dining, as well as designer sleeper suits, flight slippers and amenities. Passengers travelling in Qatar Airways' award-winning Business Class can also enjoy direct aisle access with the 1-2-1 seat configuration and a suite of entertainment options including onboard Wi-Fi, keeping them fully connected to while up in the air.
In addition, passengers in First and Business Class can relax and socialise at the on-board lounge located on the upper deck of the aircraft.
Earlier this week, Qatar Airways launched direct services to the Australian capital of Canberra, and now proudly connects Canberrans to the airline's extensive global network of more than 150 destinations. The airline also recently launched services to Chiang Mai, Thailand; St. Petersburg, Russia and Penang, Malaysia, to name just a few. The airline will launch service to Cardiff, United Kingdom and Thessaloniki, Greece in coming months.