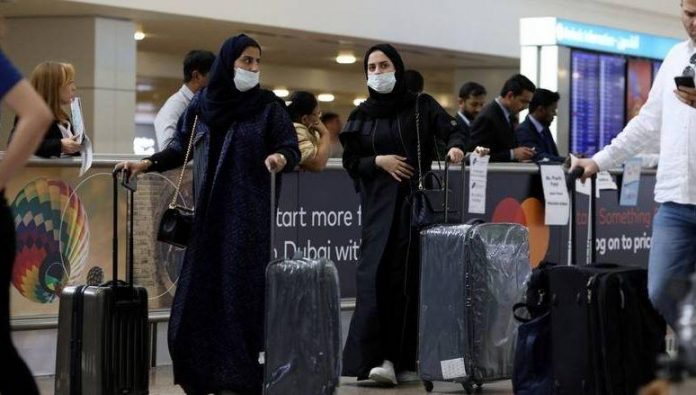 The International Air Transport Association (IATA) has said airlines could suffer a loss of $113 billion as a result of COVID-19, following a review of its previous financial impact analysis.
IATA had predicted an annual loss of global passenger revenues amounting to $29.3 billion due to COVID-19, but that analysis banked on the impact remaining confined largely to markets associated with China.
COVID-19 has since spread to more countries across the world, with more than 80 nations affected by the outbreak.
Airline forward bookings have been "severely impacted" on routes aside from those going to and from China.
IATA said global revenues will suffer losses of between $63 billion and $113 billion, depending on whether—and how—the virus continues to spread or not.
"The turn of events as a result of COVID-19 is almost without precedent. In little over two months, the industry's prospects in much of the world have taken a dramatic turn for the worse," said Alexandre de Juniac, IATA's Director General and CEO.
"It is unclear how the virus will develop, but whether we see the impact contained to a few markets and a $63 billion revenue loss, or a broader impact leading to a $113 billion loss of revenue, this is a crisis."
IATA has already called for the rules governing the use of airport slots to be suspended immediately and throughout 2020 due to the impact of COVID-19 on airline operations.
Current regulations mean that carriers must operate at least 80% of allocated slots under normal circumstances. Failure to comply can see the airline lose the right to operate that slot the following year.
Those requirements can be relaxed in exceptional circumstances and IATA has urged governments and regulators to help the industry in the "extraordinary" situation at present.
COVID-19 has severely weakened demand. One carrier is experiencing a 26% reduction across their entire operation compared to 2019, while many carriers are reporting 50% no-shows, and others are reacting to slowing forward bookings by putting crew on unpaid leave.
"Many airlines are cutting capacity and taking emergency measures to reduce costs. Governments must take note," added de Juniac.
"Airlines are doing their best to stay afloat as they perform the vital task of linking the world's economies.
"As governments look to stimulus measures, the airline industry will need consideration for relief on taxes, charges and slot allocation. These are extraordinary times."
Written by Patrick Appleton for IATA News