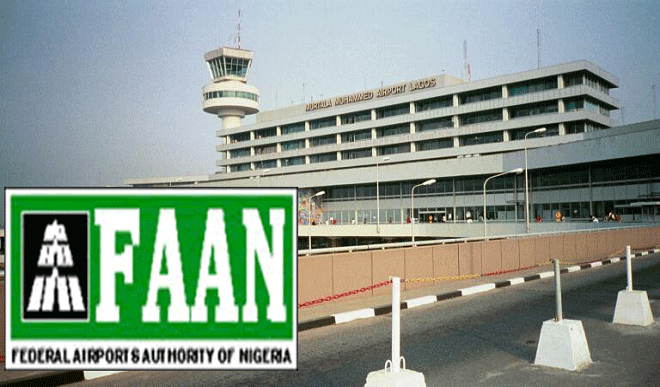 The domestic wing of the Murtala Muhammed Airport, Lagos, on Monday witnessed increased passenger traffic after Saturday's Presidential and National Assembly Elections.
A News Agency of Nigeria (NAN) correspondent who monitored the situation at the General Aviation Terminal (GAT) and the MMA2, observed a high number of inbound and outbound passengers.
It was observed that the outbound passengers booked their early morning flights to places like Asaba, Port Harcourt, Kano, Abuja and Uyo.
The Air Peace and Arik Air check-in counters had long queues of outbound and inbound passengers at the MMA1 and MMA2 respectively.
While some passengers were seen on long queues, waiting to board their flights, a few others were seen on the counter purchasing tickets for their flights.
At the arrival lounges, some passengers who had arrived Lagos from Edo, Delta, Owerrri among others, were seen patiently waiting to pick up their luggage.
Relatives of the inbound passengers were also seen waiting for the arrival of their loved ones at the arrival halls of both terminals.
An inbound passenger, Mrs Gladys Badmus, said she travelled to her state in Delta in order to exercise her civic duty by voting for candidates of her choice.
"I am glad to return back to Lagos this morning. I give God the glory because the election was peaceful in my voting area in Delta.
"Even though there were some crises in few parts of the country but generally the election was peaceful and I believe the presidential candidate with the majority votes will emerge,'' she said.
NAN