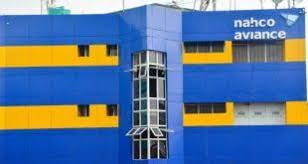 The Nigerian Aviation Handling Company Plc (NAHCO Plc) has announced its investment of over N4 billion in the acquisition of ground support equipment to boost its operations.
The Chairman of NAHCO, Dr. Seinde Fadeni, made this known after the Annual General Meeting (AGM) in Lagos during the weekend. He stated that despite the challenges of the COVID-19 pandemic, the company would continue to be the leading ground handling company in Africa, in terms of market share, client base, revenue, and profitability.
Fadeni added: "With the pronouncement of the new safety threshold by the Nigerian Civil Aviation Authority (NCAA), which prescribed a minimum price for services, we hope that the issue of price war and unhealthy competition would be a thing of the past, as competition will be based on service and not price. Management has been mandated not to rest on its oars and ensure the company performs even better in 2022."
The Group Managing Director, NAHCO, Mr. Indranil Gupta, said with new ground support equipment to the fleet and the significant investments in technology, the company's service will look totally different from the past. In addition, he hinted at planned strategic investments which will further brighten the future of the company.