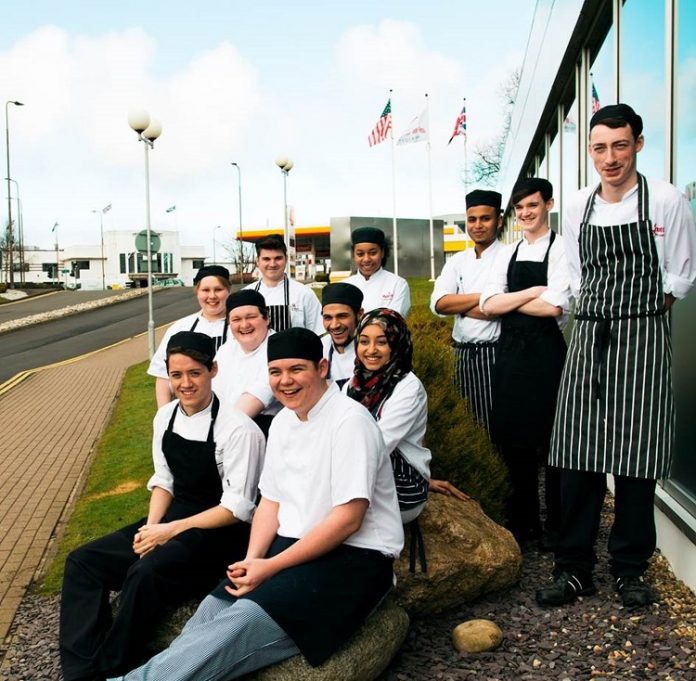 Marriott International in Europe has announced the company's goal of providing career development opportunities to young people in Europe has been doubled to reach 40,000 by 2020. The pledge to provide career and training opportunities reflects the company's ongoing commitment to 'putting people first' and follows the company's growing footprint in Europe.
Since 2015 Marriott International in Europe has offered more than 22,000 training opportunities, in the form of work experience placements and apprenticeships, giving young people an invaluable first step into employment and exposure to an array of professional expertise and stimulating experiences. A further 10,000 young people have been hired directly into jobs with Marriott.
The 2020 goal sits at the heart of Marriott's World of Opportunity initiative, an ambitious scheme to find and nurture the wealth of talent that currently lies untapped in 15-24 year olds throughout Europe.  Working in partnership with The Prince's Trust in the UK and SOS Children's Villages in the rest of Europe, Marriott's World of Opportunity training courses develop both employment skills and "life skills" that help young adults from challenging backgrounds take their first step into work and independent living.  This initiative supports the company's sustainability and social impact platform, Serve 360: Doing Good in Every Direction, and its commitment to Empower Through Opportunity.
"Hospitality presents so many opportunities for young people and World of Opportunity is an open door for them to gain top-quality training, confidence and invaluable life skills in a supportive and dynamic environment." said Amy McPherson, President & Managing Director, Marriott International, Europe. "That is why we are so pleased to be able to strengthen our commitment to youth employment by extending training opportunities to even more young adults in Europe."
A major initiative that contributes to Marriott's fundraising efforts is its annual You Eat, We Give campaign that promises £1, €1 or the local equivalent for every lunch and dinner served at participating properties during September and October. In 2017, the campaign achieved a total of €365,000 bringing the total of funds raised since it launched in 2012 to more than €2 million.
Marriott's aim is not just to employ talent within Europe but to help equip young people with the skills and confidence to make the move into work, whatever that might be.  Since 2015, it has provided young people nearly 1 million hours of work experience in more than 200 hotels across Europe.
Furthermore, Marriott's commitment to youth employment extends to supporting charitable partners with cash and in-kind donations to support a variety of programmes and initiatives.  Since its World of Opportunity programme launched in 2012, more than €2.1 million cash and €1 million in-kind has been donated to its charitable partners along with more than 60,000 volunteer hours.