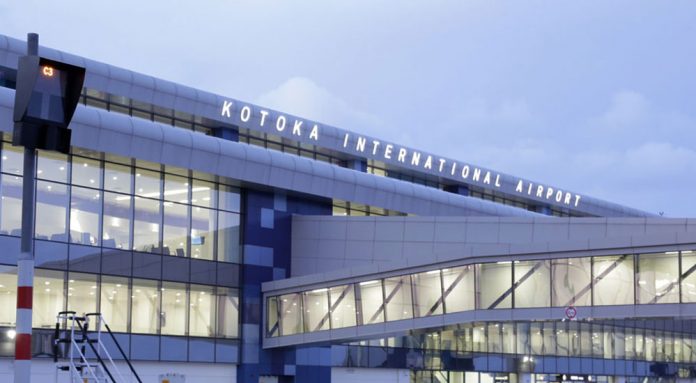 As part of the government's national digitization agenda, the Ghana Immigration Service has announced that travelers arriving at the Kotoka International Airport will no longer be required to fill out embarkation and disembarkation forms.
In a statement issued on March 20, the Director General of the agency, Charles Kaikue explained that travellers exiting and arriving the Kotoka International Airport will not be required to fill cards as part of immigration entry and exit formalities. However, travellers would still be required to provide some information to immigration officers at the processing booths.
The information that would now be required at the processing booths are- Address in Ghana and abroad, Telephone numbers, Flight details (Airline and flight number), Purpose of visit and Profession
The Ghana Immigration Service noted that it will start a 10-day pilot of the newly introduced measure from March 21, 2023, but a full rollout of the new arrangement will become fully effective from March 31, 2023.