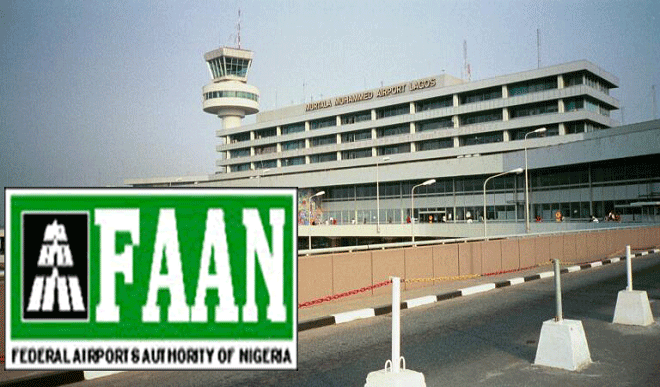 Services to the Warri, Gombe, Kebbi airports and Lagos airport terminal 2 has been restored after the Federal Airports Authority of Nigeria, FAAN suspended its planned suspension of services to the airports.
While confirming the suspension of the action, FAAN General Manager, Public Affairs, Mrs. Henrietta Yakubu said the affected airports and terminal have opened negotiations with FAAN on how they will defray their outstanding debts to the agency.
According to Mrs. Yakubu, the decision was made considering the hardship the public will be subjected to if it goes ahead with the action. She said, " There is upsurge of traffic at this time of the year, we don't want the public to suffer. They are also now ready to negotiate and pay. "
Reacting to FAAN's decision to shut down the airport, BASL management in a statement released said it has from the beginning trained its own Aviation Security Personnel to work along with FAAN Security at the terminal.
The statement which reads: " Since 2016, BASL have been performing the same service that FAAN performs in their absence.  Staff are trained in accordance with the National Civil Aviation Security Training Programme (NCASTP) in respect of X-ray Image Interpretation and physical security screening.
"It should be noted that the withdrawal of FAAN personnel in no way jeopardizes security levels – in fact, it is known that the NCAA have conducted numerous audits on FAAN personnel at the terminal revealing that many of the staff are absent and that the required number are not on duty or do not have the requisite training.
" BASL assures all air operators and the travelling public that the regulatory requirements for security and safety will be strictly adhered to and complied with in full.
"BASL is prepared and continues to consistently ensure safety, security and smooth operations at MMA2, without entertaining compromise on aviation best practices."
It further reads :" We want to state that ample safety and security measures have been put in place to ensure the withdrawal of FAAN personnel does not in any way impede or disrupt smooth flight operations and other business activities at the terminal, reiterating that there are adequately trained and NCAA certified personnel to man the various parts and all sensitive points at the terminal. "