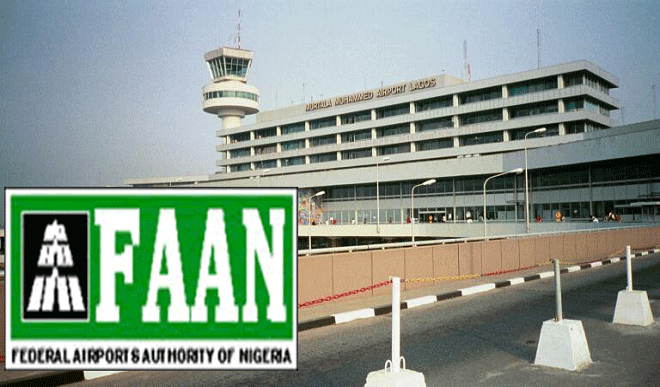 The Federal Airports Authority of Nigeria (FAAN) has ordered all international airlines operating in Nnamdi Azikiwe International Airport, Abuja to relocate to the new international terminal building on or before March 31st.
The directive he noted became imperative to allow for the full utilization of the new terminal and also allow for the renovation and repairs of the old Terminal C whwere most of the foreign airlines were operating from.
The Regional Manager, FAAN North Central, Alhaji Mahmud Sani made this known  yesterday, when Emirates became the 5th airline to commence operations at the new facility in addition to Ethiopian Airlines, Air Côte d'Ivoire, Asky and Air Peace.
He said, "The Emirates Airline arrived with 176 passengers and 16 cabin crew on board at exactly 3:00 pm with a Boeing 777 aircraft and it is expected to depart with 222 passengers on the same flight at 6:00 pm. This is the fifth international airline to relocate operations into the new terminal out of 14.
"We have met with the remaining airlines and gave them up to March 31, to move into the new terminal that was inaugurated by President Muhammadu Buhari on Dec. 20, 2018.
"We believed that they have ample time to have moved into the new terminal and the old terminal is due for renovation. We are confident that they will all move because we have given them offices and the connectivity is in place," he concluded.
FAAN noted that the deadline has become necessary as the old terminal will soon be closed down to allow for repairs as captured in the budget.
British Airways, Lufthansa, Air France, Africa World Airline, Arik Air, Egypt Air, RwandAir, and Turkish Air are yet to move into the new faculty.