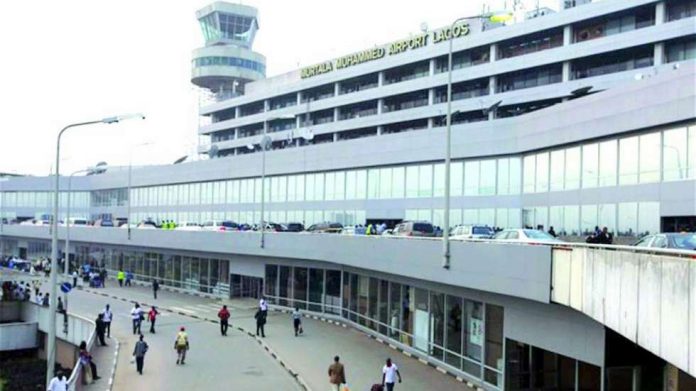 The Federal Airports Authority of Nigeria (FAAN) says it has arrested 21 persons, including touts, illegal foreign exchange dealers, hawkers and scavengers at the Murtala Muhammed Airport, Lagos.
Abdullahi Yakubu-Funtua, the spokesperson for FAAN, disclosed this in a statement on Sunday in Lagos.
He said the suspects had been handed over to the police for further action.
According to him, the arrest is part of FAAN's effort to sanitise the airport environment and rid it of touts and others engaged in illegitimate activities.
"The Joint Monitoring Task Force (JMTF) and the Aviation Security Crime Investigation and Intelligence (AVSEC-CII) Unit has, in the past few weeks, conducted raids in this regard.
He said the task force arrested cable thieves, hawkers, and illegal foreign exchange dealers during the raids.
"On Friday, August 4, 2023, the Murtala Muhammed Airport (MMA) JMTF and AVSEC-CII raided the ITZ 1 and 2 landside, the car parks and the airport access roads.
"The apprehended suspects have since been transferred to the Nigerian Police Force through the CII for further necessary action," he said.
Mr Yakubu-Funtua warned those with no legitimate business at airports to keep off or risk being arrested.
He said the safety and security of airport users and the airport environment would not be compromised.
The director restated FAAN's commitment to its core values of safety, security and comfort of all airport users.
(NAN)