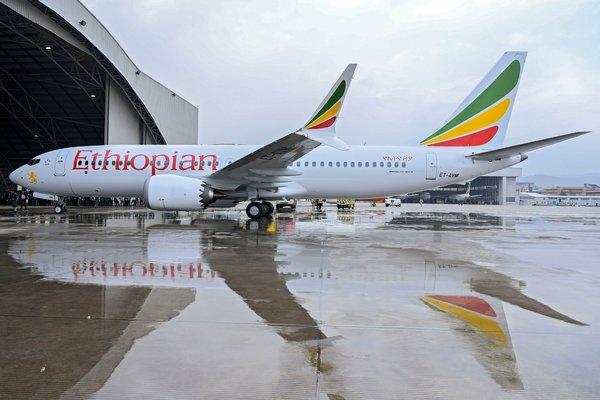 In latest development, Ethiopian airlines have made it known that the Digital Flight Data Recorder (DFDR) and Cockpit Voice Recorder (CVR) of ET302 has been recovered. This was made known in a statement issued by the management of the airlines.
The  flight data recorder monitors parameters such as all aspects of flight, aerodynamic performance, etc while the cockpit voice recorder which records chatter, sounds, transmissions.
"After tedious search by the rescue and investigation team … Ethiopian Airlines announces that the Digital Flight Data Recorder (DFDR) and Cockpit Voice Recorder (CVR) of ET302 have been recovered," the state-owned carrier said.
In a press conference held at Ethiopian Airlines Headquarters on Sunday afternoon regarding Ethiopian Airlines plane that crashed shortly after takeoff en route to Nairobi from Addis Ababa, Group CEO of Ethiopian Airlines who had traveled to the scene of the crash remarked," It is too early to speculate the cause of the accident and further investigation will be carried out to find out the cause of the accident in collaboration with all stakeholders including the aircraft manufacturer Boeing, Ethiopian Civil Aviation Authority and other international entities to maintain the international standard and information will be provided once the cause is identified. Ethiopian Airlines will provide all the necessary support to the families of the victims."

A senior captain named Yared Getachew with a cumulative flight hour of more than 8000 and with a commendable performance was commanding the flight along with first officer Ahmed Nur Mohammod Nur who had a flight hour of 200.

149 passengers and 8 crew members were on board the flight. The victims were of 35 Nationalities.
The crashed B-737-800MAX airplane flew back to Addis from Johannesburg on Sunday morning to its yet another flight bound to Nairobi underwent a rigorous first check maintenance in February 04,2019.