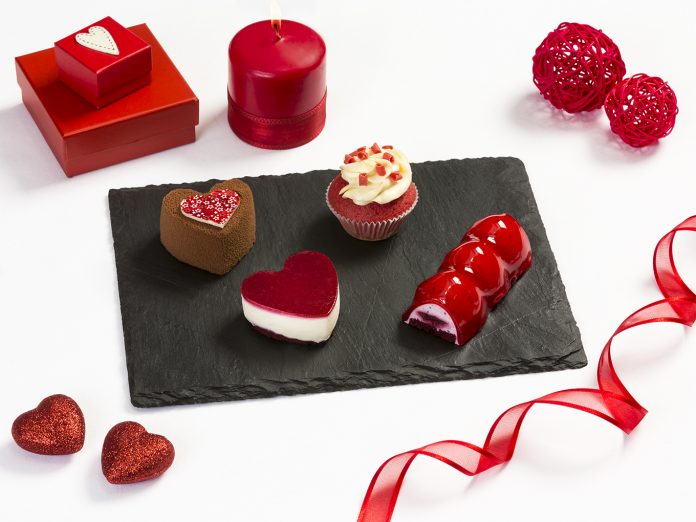 In this season of love, Emirates is set to celebrate its Nigerian customers on board and across its lounges worldwide.
The celebration is expected to kick off in Emirates' network of lounges, and climax on-board with a refreshed Valentine's Day offering to create a memorable travel experience for customers.
For Nigerian Travellers who are in Dubai on Valentine's Day and planning to fly by Emirates will be hosted to a treat at the Emirates First and Business Class lounges in Dubai from February 13th to February 15th. Also, Nigerian Travellers who will be present at any of the Emirates' network of 42 lounges worldwide between February 13 and 15, will benefit from Emirates' chefs meals, one of which is the heart shaped culinary creations.
According to  a statement released by the airline, it said travellers will enjoy a Valentine's champagne treat with the lively and generous notes of Moet & Chandon Rosé Imperial, a selection of Valentine's inspired cakes and desserts including heart shaped dark chocolate raspberry truffle, strawberry eton mess with mini heart sprinkles, red velvet cupcakes and red velvet ice cream.
The airline further stated that, while on-board the Emirates flight, the Nigerian customers will be treated with meals seasoned with a touch of romance to complement the regionally inspired cuisine. On Valentine's Day itself, Emirates will serve a special selection of desserts on longer flights across its network. Snack baskets in First Class will feature strawberry & cream flavoured Lakrids liquorice.
For the First and Business class customers, they get to choose a Strawberry feuilletine with layered white chocolate mousse and strawberry jelly decorated with hearts for an after meal treat, while Economy Class, customers will be served a dark chocolate mousse topped with candied hearts for dessert.
'ice', Emirates' award winning inflight entertainment system will also get travellers in the Valentine's mood. Nigerian Travellers can get to watch the highly celebrated Nollywood movie 'The Royal Hibiscus Hotel' (Nigeria), a romantic movie produced by the makers of the 'Wedding Party'.
Similarly, they can get entertained with other African movies such as 'Supa Modo', Kenya's 2019 Oscar submission in the Best Foreign Film category, 'I Am Not A Witch' (Zambia), 'Farewell Ella Bella' (South Africa), to mention but a few.
Lovers of TV shows also get to enjoy 'African laughs: Chinedu', one of Africa's comedy shows with funniest stand-up comedians. Nigerian music playlists available on 'ice' for the month of February include music by Fela Kuti, Davido's 'Son of Mercy EP', WizKid's 'Sounds from the Other Side', and Burna Boy's 'Outside'. Other African music to choose from are Dj Ganyani's House Grooves, Best of Yvonne Chaka Chaka, African Pop Mix, and Diamond Platnumz's A Boy from Tandale.
Customers can also create their own playlists of music, movies and TV shows on the Emirates app ahead of their flight and sync it to their seats once on board.
Valentine's Day coffee infusions by Coffee Planet & special biscuits from Costa Coffee, a special Voss water infusion of strawberry & watermelon, specially flavoured teas from Dilmah including a spritely chamomile and black iced tea and a rum-based Moroccan mint mojito black iced tea which will be paired with Florentines and cookies.