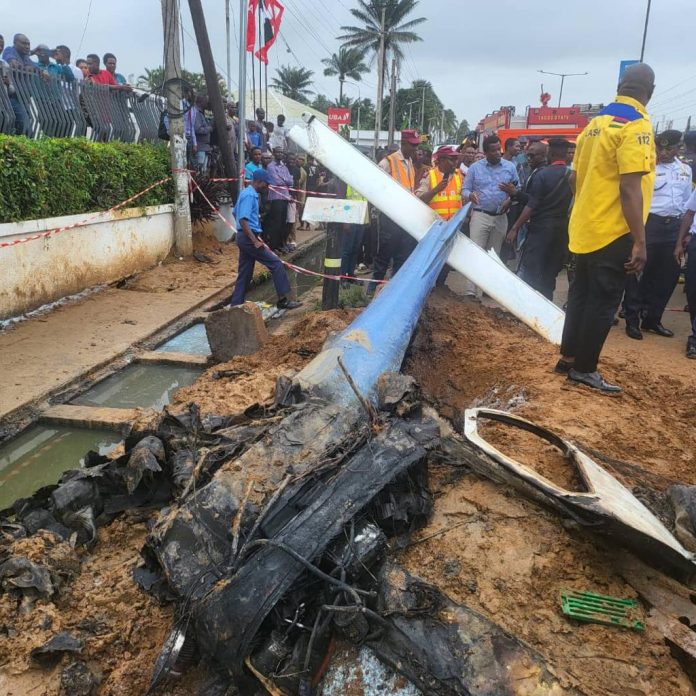 A J4 30 aircraft with piston engine have crashed in the Oba Akran Ikeja area of Lagos State. The light single engine aircraft, turbo 5N-CCQ crashed on the major road and burst into flames. The incident occurred at about 1:41pm local time, adjacent AP Filling Station, and United Bank For Africa on Oba Akran way, Ikeja.
The aircraft which was on a test flight and operated by Air First Hospital and Tour crashed from 1500 feet after leaving the Murtala Muhammed International Airport, MMIA. 
With two passengers on board, the aircraft was believed to be coming in for an emergency landing but hit the light pole after making the circuit.
It was also gathered that the aircraft had five hours fuel endurance. There were no casualties.