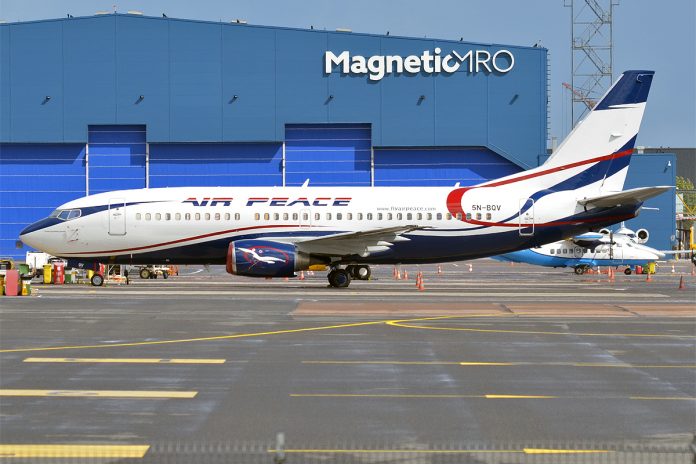 In a recent development, the United States Department of Justice has alleged that billions of naira stolen from the Presidential Amnesty Programme by Mr. Kingsley Kuku, were transferred to bank accounts in the United States where they were laundered and used to purchase airplanes to start Air Peace. Kingsley Kuku who was a former head of the office also served as a Special Adviser to President Goodluck Jonathan on Niger Delta Affairs between 2011-2015.
According to a report published by The Will Nigeria, the US DOJ has been conducting a discreet investigation into Kuku and Air Peace and has written to the Nigerian government under the Treaty for Mutual Legal Assistance between both countries. The department is believed to have asked for the transfer of the case files of investigations conducted on Mr. Kuku, Allen Onyema, the airlines' CEO, Prince Chibudom Nwuche, a former Deputy Speaker of the House of Representatives, who allegedly laundered at least $8m from the Amnesty programme and other individuals and companies linked to Onyema.
In November last year, Nigeriatravelsmart reported the indictment of Air Peace Chairman, Allen Onyema by the United States government. Mr. Onyema was accused of falsifying documents and money laundering. According to a statement released by the Attorney General's office, Onyema with Air Peace's Chief of administration and finance, Ejiroghene Eghagha were accused of moving more than $20million from Nigeria through US banks in a scheme 'involving false documents based on the purchase of airplanes".
The airline has since dismissed these allegations. The airline through its solicitors, Alegeh & Co released a statement to say Kingsley Kuku did not at any time purchase any airplanes for Air Peace Limited neither is he a shareholder or director of Air Peace Limited.
In their words, they stated, "Kingsley Kuku is not in any way and/or manner connected to and/or involved in the ownership and operations of Air Peace Limited."
The statement further explained that Air Peace was set up with legitimate funds and the story was an attempt to tarnish the client's image.
Air Peace which was established in 2013 has since gone on to become Nigeria's largest indigenous airline with a fleet size of about 23 airplanes.