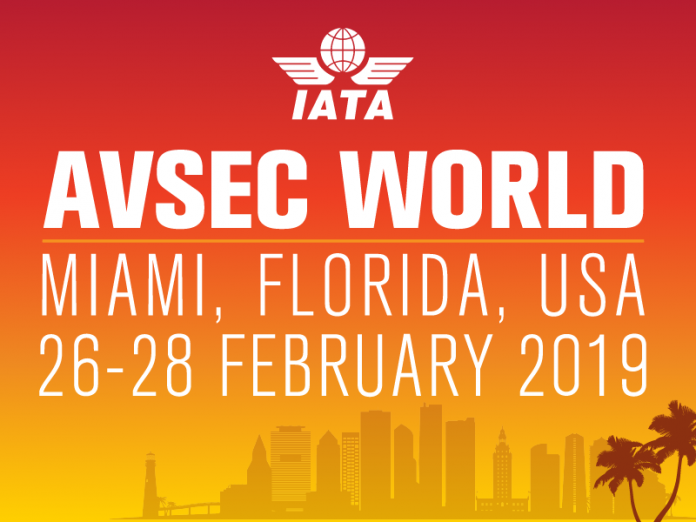 The International Air Transport Association (IATA) has announced that "Disrupters and Enablers to Aviation Security" will be the theme for the 2019 AVSEC World Conference. The event which is expected to hold in Miami is slated for the 26th-28th of February 2019.
"Innovations in security screening technology, passenger processing and risk management have contributed to improvements in aviation security and the customer experience. But challenges to aviation security are constantly evolving. Keeping a step ahead of security threats requires even greater collaboration by government and industry. AVSEC World puts the top issues in aviation security on the table for a broad range of stakeholders to gain insights on which to make critical decisions," said Nick Careen, IATA's Senior Vice President, Airport, Passenger Cargo and Security.
AVSEC World Conference features security experts who represent the full spectrum of the aviation industry. The event is expected to showcase the dynamic security environment and provide a forum to address the challenges that the industry faces.
Keynote speakers include:
Alexandre de Juniac, IATA Director General and CEO
David Pekoske, Administrator, U.S. Transportation Security Administration (TSA)
Chief Thomas Galati, Commanding Officer of the Intelligence Bureau, New York Police Department (NYPD)
Henrik Hololei, Director General, Directorate General Mobility and Transport (DG MOVE) European Commission
Other conference features will include:
Tracks

Balancing Biometrics Facilitation and Security
Aviation Cyber Security and Beyond
Screening Challenges and Solutions
Inflight Security and Safety
Latin American Regional Pathway

Workshop in partnership with the ICAO Working Group on Innovation in Aviation Security.