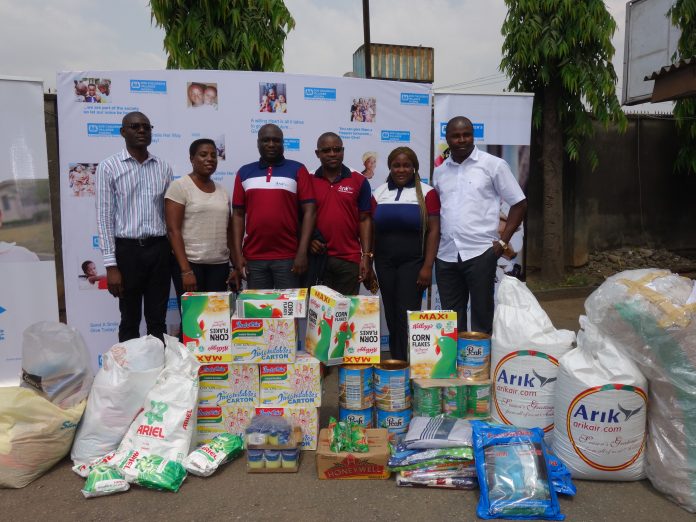 In the spirit of Christmas, Arik Air has delighted children of SOS Children Village, Isolo, with gift items which is part of the airline's Corporate Social Responsibility (CSR) initiative.
This valuable initiative saw the airline represented by the Head of Marketing,CWA, Anderw Odion and Idowu Daodu, Sales Manager, CWA, present the children's village with various items ranging from food items, beverages, detergents, beddings, mosquito nets, clothing to books.
Speaking at the gifts presentation, the Head of Marketing, CWA of Arik Air, Andrew Odion noted that the visitation was part of the airline's way of spreading love and putting a smile to the faces of the children. In his words, he said, "Arik Air is committed to community development hence this initiative. Our CSR however isn't limited to orphanages and IDPs, we also support various school programs".
Representing the Programmes Director, Mrs Mobolaji Akinkugbe, the Youth Development Coordinator appreciated Arik Air for the kind gesture towards the entire community of the village. She stated that it was a thing of joy to have the airline present the children with items especially during this season.
Members of the team which visited the children's home were also shown around by some officials at the home.