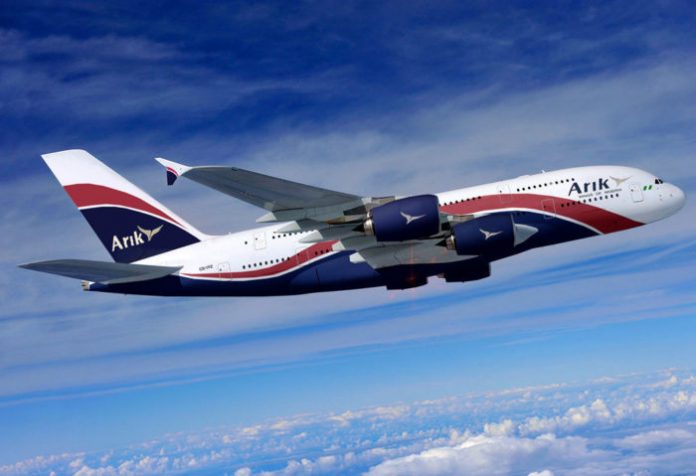 Arik Air has announced that it is back to full operational service after Monday's picketing by unions.
In a statement released by the management, the airline said it was pleased to resume normal flights. "While we regret the untold inconvenience caused by the disruption, we seize the opportunity to assure you of our continued commitment to your safety and well-being as our valued customer," Arik Air said.
The airline's major domestic hubs at Murtala Muhammed Airport, Lagos and Nnamdi Azikiwe Airport, Abuja are fully operational and flights are available for customers to connect to their destinations seamlessly.
"We currently operate flights to Lagos, Abuja, Port Harcourt, Owerri, Benin, Asaba, Kano, Yola, Ilorin and Jos. It is our intention to give you more flexibility in your travel plans by expanding our network in the near future.