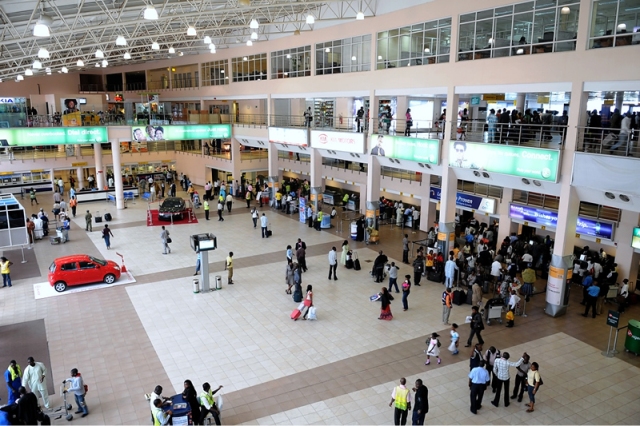 Air ticket sales among 42 local and foreign airlines in Nigeria in 2019 through the registered travel agencies in the country stood at N344,871,800.000, representing 11.35 percent increase when compared to the same period in 2018. According to figures, ticket sales in 2018 among the airlines in the country was N300,727,370,053.46.
The sales were through the Billing Settlement Plan (BSP), a platform provided by the International Air Transport Association (IATA). The sales were recorded through 857 travel agencies in Nigeria. Within the same period, total default among travel agencies between January and December was N267,237,760 in 2019.
The default was among 66 travel agencies in the country among the 875 agencies in the country. For 2918, 97 travel agencies defaulted in payment between January and December with the sum of N77,640,136.04. But, within the same year of 2019, January – December, the 42 airlines recovered N236,875,020, representing 88.64 per cent of total recoveries within the year under review. For 2018, the airlines recovered the total sum of N76,338,194,052.71, which represented 98.3 per cent recoveries within the year.
Though, the ticket sales of each airline was not indicated in the report, but investigation revealed some of the 42 airlines to include Africa World Airline, Air Peace, Asky Airlines, Ethiopian, Emirates, Lufthansa, Egypt Air, Turkish Airlines, British Airways and Air France. Others were Rwandair, Air Cote D'Ivoire, Kenyan Airways, Arik Air, Virgin Atlantic, Delta Air Lines, South African Airways, Royal Air Maroc, Qatar Airways, Etihad Airways, Meridiana Airline, Air Namibia, Cronos Air, Middle East Airlines, Saudi Airways and BADR Air.
Others were Overland Airways, CamAir-Co, Tarco Airlines, Cabo Verde Airlines, Sudan Airways, Angola Airways, Aero Contractors, Azman Air, Max Air, Dana Air, Med-View Airline and Ibom Air.
Within the same 2019 period, a total number of 80,875 flights were operated among the airlines. A report obtained from a source close to the Nigerian Civil Aviation Authority (NCAA), indicated that 15,474 flights were operated on the international routes, while the other 65,401 flights were operated among the domestic carriers in the country.