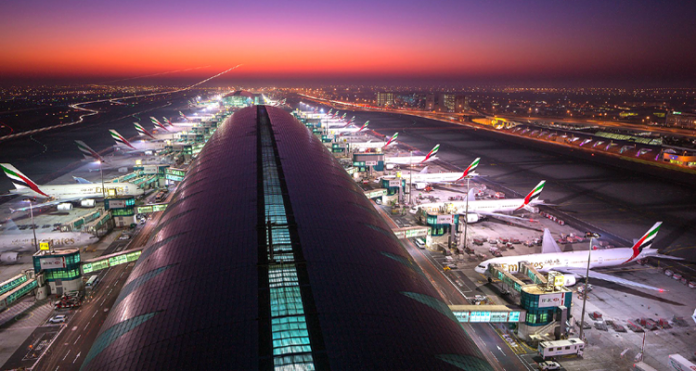 The airline industry could face more failures due to higher oil prices and rising consumer compensation payouts, according to a leading aviation consultant.
The sector has seen a string of collapses in recent months including Danish low-cost carrier (LCC) Primera, Cyprus-based Cobalt Air and Switzerland's SkyWork Airlines.
Aviation consultant John Strickland, from JLS Consulting, told an Industry Outlook session at WTM London: "I think there will be more failures. One of the challenges for the airline business has been the fuel price rising dramatically in the last 12 to 18 months."
Two years ago, aviation fuel was priced at around US$30 per barrel but it has risen by 40% in the past 12 months to reach US$70 to US$80 per barrel
"The big one to watch is whether a deal is concluded to buy Norwegian by IAG (International Airlines Group). If that doesn't happen the challenges are going to become even greater for Norwegian," said Strickland
"But if a deal is concluded – this could make Norwegian an even more powerful low-cost long-haul airline."
IAG, which owns British Airways, Iberia, Aer Lingus and Vueling, has already made several bids for Norwegian this year.
"Low cost long-haul has been the flavour of the month as a business model – it's all about offering a low price and a simplified service with passengers buying the extras they need," said Strickland.
"Nobody has made significant money doing this – Air Asia has only had limited profits and Norwegian has not been cutting it financially either.
"Norwegian had large losses last year although they had an improved Q3 profits for the peak summer months. They are a very sizeable airline especially on the Atlantic where demand tends to fall off in the winter. We're going to see a lot of red ink this winter."
Despite these financial pressures, Norwegian continues to increase capacity with a planned 20% rise during 2019.
Strickland added that regional European airlines were also struggling in the wake of higher fuel costs with VLM another carrier to fail this year.
Another problem for airlines is the high level of compensation they are required to pay for delayed and cancelled flights by the European Union law, known as EU261.
"For some airlines, particularly regional carriers, this has pushed them over the edge because of the amount of compensation they have to pay," said Strickland.
"What was meant to protect consumers now leads to less competition as airlines fail or decide not to operate on certain routes.
"One airline said they are not going to enter new routes in France because of it. It [EU261] has to be changed if we're not going to see more airlines fail."
Strickland added that he expected Emirates to remain the "leading" airline in the Middle East region – ahead of rivals Etihad Airways and Qatar Airways.
He said these carriers were able to use state-of-the-art aircraft, including A380s and Dreamliners, to offer non-stop or one-stop flights around the world.
"They are powerful airlines – Emirates will remain the leader. Governments are seeing the economic advantages of having a strong airline," Strickland added.
"They will remain a big part of the picture. They have been trailblazers in a number of markets. They have taken entrepreneurial risk and seen the fruits from the traffic they have developed."
But Strickland said "second tier" airlines faced a more difficult future than the big three of Emirates, Qatar Airways and Etihad.
"More governments are beginning to recognise they need to have efficiency in their airlines," he explained. "Gulf Air has a remit to turn that airline around. There are some hard realities being faced up to.