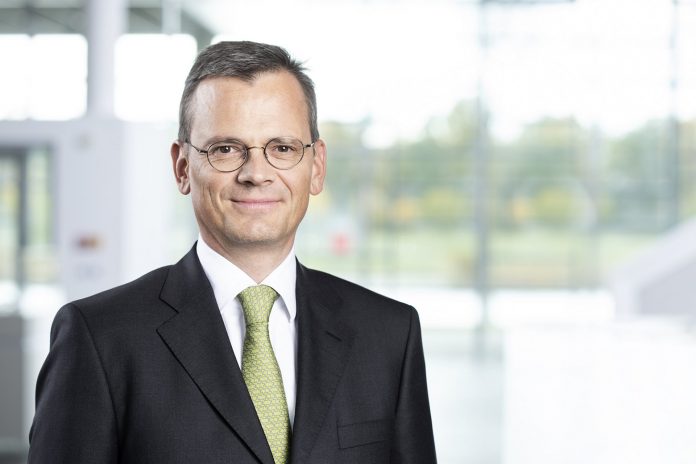 In the context of the ongoing management transition process led by its Board of Directors, Airbus has appointed Dominik Asam, 49, to succeed Harald Wilhelm, 52, as Chief Financial Officer (CFO) in April 2019. Asam, currently CFO of Munich-based Infineon Technologies AG, will join Airbus on 1 April 2019 ensuring a smooth handover with Harald Wilhelm, who remains in charge in his current role until the Annual General Meeting on 10 April 2019.
Also, Michael Schöllhorn, 53, has been appointed Chief Operating Officer (COO) for Airbus Commercial Aircraft, effective 1 February 2019. Schöllhorn who is currently the COO for BSH Home Appliances GmbH in Munich will succeed Tom Williams, 66, who retires 31 December 2018 after 50 successful years in the aerospace industry, 19 of which were in top Airbus management positions.
A 1994 graduate in Mechanical Engineering from the Technical University of Munich, Dominik Asam began his professional career in 1996 in the Investment Banking Division of Goldman Sachs Inc. with postings in Frankfurt, London and New York. Further to his studies in his hometown of Munich, Asam holds a Master of Business Administration from INSEAD as well as a degree in Mechanical Engineering from the Ecole Centrale Paris.
Michael Schöllhorn holds a degree in Mechanical Engineering and a PhD in Control Engineering from the Helmut Schmidt University in Hamburg. He served in the German Armed Forces as a helicopter pilot and officer from 1984 to 1994.
Michael Schöllhorn's wealth of diverse manufacturing and production expertise was gained from 1999 at the Bosch Group. Most notably, between 2012 to 2014 he was Executive Vice President Manufacturing and Quality and was appointed COO and Member of the Management Board for BSH Home Appliances GmbH (100 percent subsidiary of the Robert Bosch GmbH), one of the world's leading home appliance manufacturers in 2015.