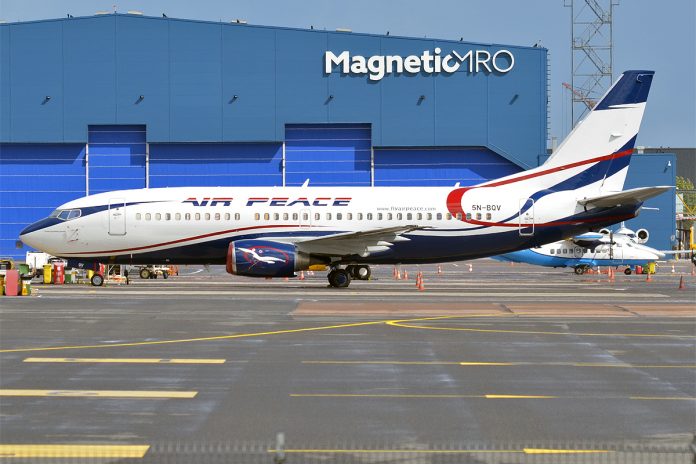 Air Peace has announced that it will be resuming flights to Ilorin starting from June 17. This is as the airline also announced that it will be increasing its Accra flights frequency to two flights daily .
According to the spokesperson of the airline Stanley Olisa, in increasing the frequency on its domestic route network, daily flights will kick off from Lagos and Abuja connecting Ilorin.
He noted that the addition of the new route shows the airline's determination to connect various cities across Nigeria while filling the gaps in Nigeria's air travel connectivity.
In his words, Olisa said, "Air Peace continually reviews its current route network, assesses the air travel needs of Nigerians and consequently develops strategic action plans to meet those needs by launching new routes and connections for Nigerians at affordable fares, with its signature hospitality."