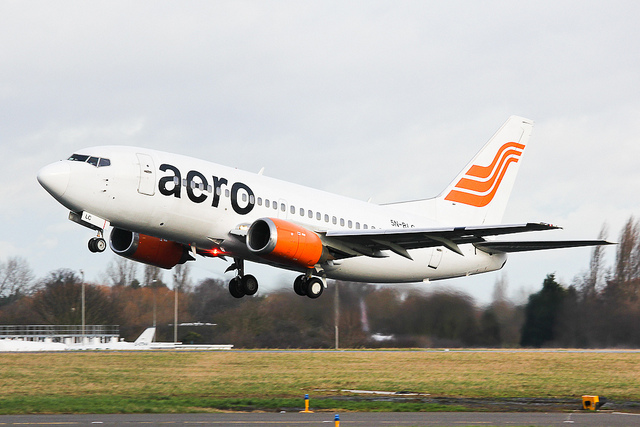 Flight to Maiduguri to be announced soon
Nigeria's oldest commercial airline, Aero Contractors has announced that it will be launching flight services to Bauchi. The airline noted that the launch of the Bauchi route will commence on 2nd of June.
The Managing Director of Aero Contractors, Captain Abdullahi Mahmood stated this at a media briefing in Lagos.
Capt. Mahmood noted that the airline will be using the Boeing 737- 400 which was just released from C-check. We are confident the flights will serve our customers well and give them more choices and flexibility in planning their business, family and leisure trips.
In his words, "The airline will fly from Abuja to Bauchi four times a week; every Monday, Wednesday, Friday, and Sunday, beginning Wednesday, 2 June, 2021; while the Abuja to Maiduguri flight will commence soon".
The Bauchi flight is expected to depart Abuja at 09:10am, arriving Bauchi at 10:10am. The return leg will then depart Bauchi at 10:40am, and arrive Abuja at 11:40 on weekdays, while on Sunday the flight will depart Abuja for Bauchi at 09:50am, with the return flight from Bauchi at 11:20am. Passengers from Lagos can fly to Bauchi via Abuja using the 06:45 flight out of Lagos.
According to him, the addition of these new routes is expected to complement the airline's quest to rebuild its network to other cities as part of its strategy to expand.
While speaking on the aircraft maintenance facility, Capt Mahmood said, "Our Aircraft Maintenance Organisation (AMO) allows us to handle total repair with certified maintenance facility where commercial and private aircraft maintenance can be completed. The airline's foundation is built on a proven safe, reliable and on-time transportation while delivering to customers the highest standard of saftey and efficient services."
Customers have been advised to book ahead and pay online via www.flyaero.com