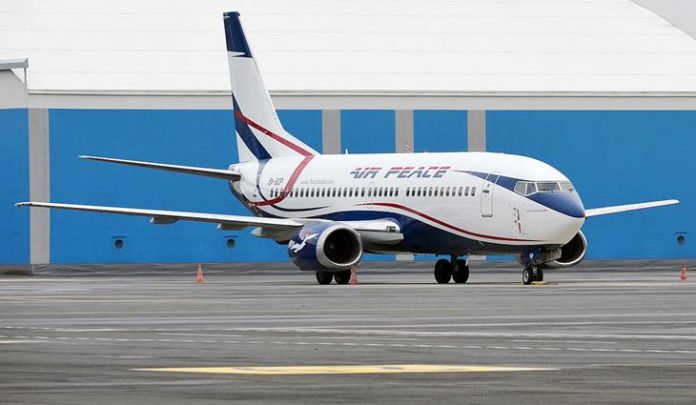 Management of Air Peace has announced that it's flight P47159 from Owerri to Lagos has suffered a bird strike.
The bird strike according to the airline affected the Boeing 737 aircraft engine and forced a diversion to Port Harcourt where another aircraft will be ferrying the passengers
The airline in a statement wrote,"This is to inform the general public that Air Peace flight P47159 Owerri to Lagos on November 22, 2021, just few minutes after take-off, had a bird strike.
"This seriously affected the parameters of one of the engines and the Pilot-in-Command had to divert to Port-Harcourt and safely landed the aircraft while the passengers disembarked normally.
"We have dispatched a rescue team and aircraft to airlift the passengers of the affected flight. Air Peace is committed to the highest standards of safety and will never compromise on this."