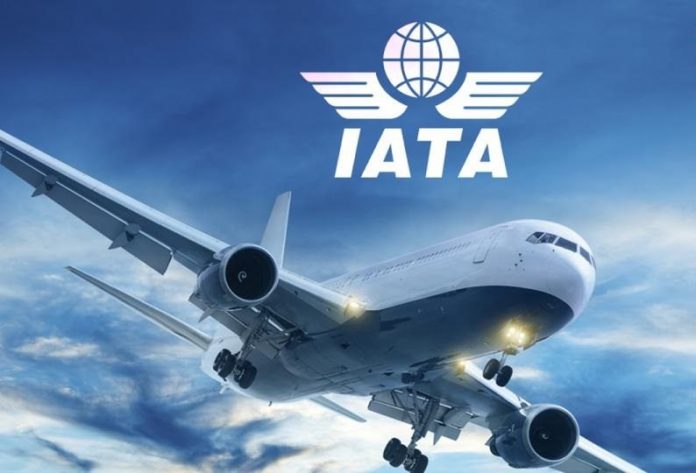 Passenger traffic for African airlines in 2018, according to the International Air Transport Association (IATA), experienced a 6.5% rise, an increase compared to 6.0% annual growth in 2017. The strong performance took place in spite of the mixed economic backdrop of the continent's largest economies, Nigeria and South Africa. Capacity rose 4.4%, and load factor jumped 1.4 percentage points to 71.0%.
According to the report, North America and Africa were the only two regions to post stronger demand growth in 2018 compared to the prior year's performance. International passenger traffic in 2018 climbed 6.3% compared to 2017, down from 8.6% annual growth the year before. Capacity rose 5.7% and load factor climbed by 0.4 percentage point to 81.2%. All regions recorded year-over-year increases in traffic, led by Asia-Pacific.
The International Air Transport Association (IATA) announced global passenger traffic results for 2018 showing that demand (revenue passenger kilometers or RPKs) rose by a healthy 6.5% compared to full-year 2017. Although this represented a slowdown compared to the 2017 annual growth of 8.0%, it was another year of above-trend growth. Full year 2018 capacity climbed 6.1%, and load factor edged up 0.3 percentage point to a record 81.9%, exceeding the previous high set in 2017.
December RPKs rose 5.3% against the same month in 2017, the slowest year-over-year pace since January 2018 and a continuation of the trend that saw demand growth decelerate to an annualized rate of 5% over the course of the 2018 second half compared to a 9% pace in the first half.
"2018 was another year of strong passenger demand, as aviation continued to support the global economy. We expect similar, if somewhat moderating performance in 2019. Nevertheless, slowing growth in the second half of 2018, coupled with concerns over issues including Brexit and US-China trade tensions, are creating some uncertainty to this positive outlook," said Alexandre de Juniac, IATA's Director General and CEO.