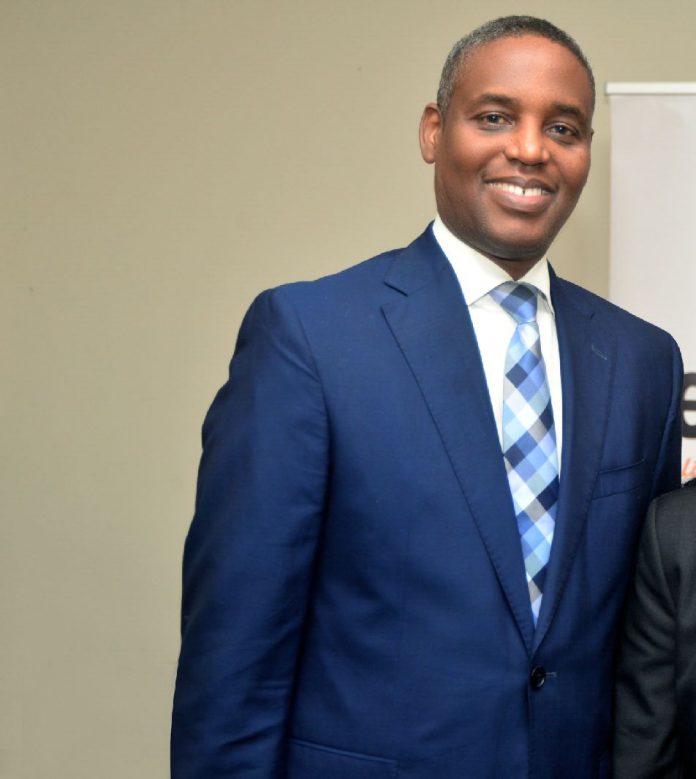 After about four years of being at the helm of affairs, Captain Ado Sanusi, the Managing Director of Aero Contractors has stepped down from the airline, with effect from December 31st, 2020.
Capt. Sanusi was appointed the Managing Director of Aero Contractors on February 13, 2017 after the airline was taken over by the Asset Management Corporation of Nigeria (AMCON).
The former managing director of Aero who started his flying career at Nigerian College of Aviation Technology (NCAT), Zaria was instrumental in keeping the airline functioning over the years and even turning it into a significantly capable Maintenance Repair Organization (MRO) rolling out some of its previously unserviceable aircraft  in 2018 and 2019.
Effective from September 12, 2017, Aero Contractors received certification from the Nigerian Civil Aviation Authority (NCAA) to handle C-checks on Boeing B737-300, B737-400 and B737-500 at the airline's terminal.
Under Capt. Sanusi's leadership, the airline gained Third party maintenance approval and is already making in-roads onto West and Central Africa in Ghana and Congo precisely.
An outstanding aviation professional, Capt. Sanusi has worked in various capacity- as Deputy Managing Director of Arik Air, a one time Managing Director of the Nigerian Airspace Management Agency (NAMA). Sanusi also worked for Kabo Air, a local airline as a Senior First Officer and then proceeded to ExxonMobil as Captain and flight Safety Officer before joining Virgin Nigeria as a Captain on the B737 Classic.
He has also worked in collaboration with other parastatals in the aviation industry (NCAT, Nigeria Meteorological Agency (NIMET) and the Nigerian Civil Aviation Authority (NCAA) to implement the total radar coverage on the Nigeria Airspace (TRACON). He designed the blue print of capacity building by organizing training for the Air Traffic Controllers and Engineers in the United States